2015 Crittenden Estate Zumma Chardonnay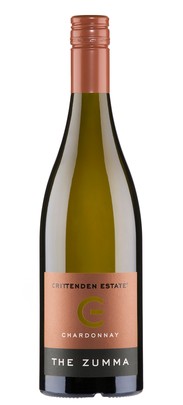 Inspiration for this wine has been drawn from the great wines of Burgundy, many of which show a level of elegance and restraint that is seldom seen in new world Chardonnay. All of our winemaking techniques such as barrel fermentation and stirring on lees have been practiced for many generations in the old world and are utilised to produce a richer and more complex wine. The resultant wine has a restrained fragrance of figs and ripe melons combining beautifully with a delicious mouth-filling savouriness and acidity that comes from truly cool climate grapes.
Product Reviews
Lisa Pettit
(03/05/2017 at 11:03 PM)
Stunning! I can taste the figs and a delicious light creaminess .. better than any from the Mornington and further afield in Victoria ..