Crittenden and Project 49 Pop Up Cellar Door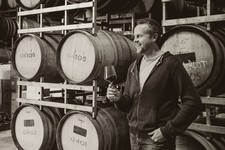 Crittenden and Project 49 Pop Up Cellar Door
CRITTENDEN ESTATE POP UP CELLAR DOOR
PROJECT 49 - 107 CAMBRIDGE ST COLLINGWOOD
In the depths of winter, just as cabin fever begins to hit, we are planning on taking our show on the road...
Join us at one of Collingwood's newest venues; Project 49, to explore some of our latest releases and new vintages.
Run by Rocco Esposito and wife Lisa Pidutti, Project 49 is a fabulous space that integrates a deli, wine bar and restaurant. The food is sophisticated country with an Italian streak; naturally perfect with wine.
For only $20 you'll enjoy a hosted tasting of up to 12 Crittenden Estate Wines, paired with a charcuterie plate, specially crafted by the Project 49 team.
There will be great giveaways over the weekend and special event pricing for take home wines.
SESSION TIMES
Friday July 28th 4pm - 8pm
+
Saturday July 29th 12pm - 5pm
+
Sunday July 30th 12pm - 5pm
Your ticket allows you entry to your choice of ONE of the three sessions above, it's not necesary to book for any particular session. This allows you flexibility on the weekend to choose a session that suits you best. Note that times indicate a window in which to come. You can arrive at any time within the hours indicated and spend as long or as little with us as you wish.
Tickets are also available at the door.
Members - please see the Member's ticket for this event and login to receive your ticket for $10