Wine and Chocolate Tasting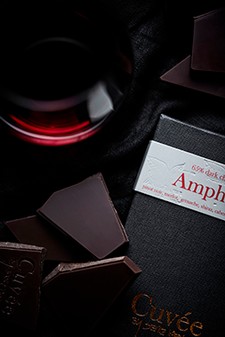 Fine Wines and Artisan Chocolates – your decadent winter tasting
For many, they're two of our greatest loves…wine and chocolate. Bliss.
So, imagine them paired for the most decadent of tasting experience.
Four Crittenden Estate Wines will be paired with premium chocolates produced by one of Australia's master chocolate creators, Deniz Karaca of Cuvee. These are Australia's only artisan chocolates exclusively blended to match some of the finest wine varieties.
Available – Monday to Friday, 10.30 – 3:30pm
Duration: Allow approximately 30 mins
Cost: $15 per person
Bookings are essential. Please note the date and time that you are planning on visiting to enjoy your chocolate and wine experience in the order notes at the Checkout. Ensure you print your receipt to redeem your tasting.