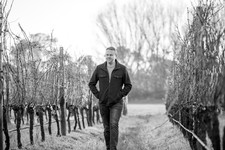 New Release Cri de Coeur Masterclass 2022
Join Rollo Crittenden in a seated Masterclass as he goes through each of the new release Cri de Coeur wines, including the much anticipated 2017 Cri de Coeur Savagnin and Macvin Blend # 3, along with 2020 Cri de Coeur Chardonnay and 2020 Cri de Coeur Pinot Noir.
In 2021 the 2016 Cri de Coeur Savagnin won the National Drink Easy OVERALL drink of the year. Announced last October, we had just sold out of the winning 2016 wine. It's been a long ten months and the 2017 has a lot to live up to, but Rollo has high hopes for the new release which is, in his opinion, just as great if not better. Come and hear about the Savagnin journey from the winemaker himself along with the processes that go into making the Cri de Coeur Pinot, Chardonnay and of course NV Macvin; the other wines that make up our ultra premium range. Enjoy some cheese and sit back, relax and prepare to be informed!
11am Saturday 27th August
Please allow 60 - 90 minutes for the tasting.
$20 for Wine Alliance Members, $50 non members.
Bookings essential.
Members please note - as a member you are entitled to 4 x $20 tickets. If you are unsure of how to book (members should have received a code for this event via email) then please contact us.
winecentre@crittendenwines.com.au or 035987 3800.
Ticket to New Release Masterclass