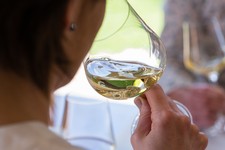 Tasting Pack - 6 bottles
Six bottles of Crittenden's cheerful easy drinking wines to help you stay sane and stocked up during the lock up!
2 bottles Pinocchio 2019 Pinot Grigio
2 bottles Pinocchio 2019 Rosato
2 bottles Geppetto 2018 Shiraz
Bundled together with a significant discount.
Free delivery Australia wide.
Free next day delivery for residents of the Mornington Peninsula.

Receive your pack and visit www.crittendenwines.com.au to look up each wine's tasting notes. Almost as good as a tasting in the Wine Centre (although without Vanessa or one of her team to guide you this is of course debatable...!).