18 October 2021 | Zoe Crittenden
Catto in the media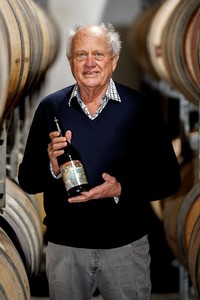 This is a new wine from retired-but-you-can't-stop-him winemaker Garry Crittenden. Garry Crittenden is of course the person responsible for bringing Italian varieties to the masses, so to speak; his work with these varieties was pioneering in this country to say the least. It turns out that, unbeknownst to him, and only recently discovered, his (sadly, late) wife Margaret has Italian ancestry. Her ancestral surname is Catto. This wine is something of a dabble and yet it's also heart and soul stuff, almost by accident.....
This is part of Campbell Mattinson's write up in The Wine Front in October 2021 just after Catto has been released. We think it sums it up beautifully. Read on for the second part of his review:
And what a delightful wine it is. Truly delightful. I'd say that it's arrestingly good save for the fact that it's quieter than that. It has an elegance, unusual for this variety. Leather, raspberry, earth and sweet meat characters flow charmingly throughout, fine fingers of tannin then dancing through the finish. It's the kind of wine you want to buy by the case. Campbell Mattinson The Wine Front

Juicy, spicy, red cherry, kirsch, Righteous start. Flesh and crispness in the palate, tasty lil number with vibrancy and clarity on its side. Very nero vibes. It's a ripping drink. Mike Bennie The Wine Front
The colour is youthfully bright, medium to deep purple/ red, and the nose has peppery, dried-spice savouriness, while the palate reveals sour cherry flavours of good intensity and mouth-filling properties. A scent of raspberry milkshake later. The tannins are present and slightly gritty but do their job discreetly. There's an exotic feel to this wine. It's different. Huon Hooke The Real Review
Click here for links to reviews in full and to purchase Catto.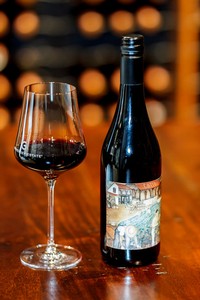 Comments
Commenting has been turned off.