20 October 2020 | Zoe Crittenden
Food and Wine with Roberta

Friend of the Crittenden Family Roberta Muir has been sharing her favourite things to cook (and what to drink with the dishes) — and we wanted to share her recipes here from her popular Food Wine Travel website.

Roberta Muir is a food, wine and travel writer based in Sydney. She has managed Sydney Seafood School, Australia's largest recreational cooking school, since 1997. She holds a Master of Arts degree in Gastronomy from the University of Adelaide and is a qualified sherry educator and cheese judge. Her passion for food, wine and foreign cultures has led her on adventures in Europe, Africa, the Middle East, North America, Scandinavia and South East and Central Asia. Her food blog is well worth subscribing to and recently she mentioned a lovely recipe to pair with our Crittenden Estate Peninsula Rose. See the link to it here - a perfect spring dish!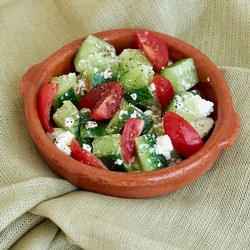 Comments
Commenting has been turned off.