22 November 2018 | Renee Street
In Garry's words, how a pilgrimage to Piemonte led him to arneis
In 1992 I made my first pilgrimage to Piemonte in Northern Italy in search of the Holy Grail [aka Nebbiolo] along with the lesser luminaries Barbera and Dolcetto.I'd also heard and read about a white wine variety local to the region called arneis but I'd never seen or tasted one in Australia.
While there, I was delighted to taste many fine examples of the 3 reds but try as I might, couldn't locate the elusive arneis.
The repeated response to my enquires was a sort of blank indifference with the advice "you want to try our Piemonte white wine then look for cortese"
Late in my 7 day visit I did locate a bottle in a restaurant in La Morra. I recall enjoying it then forgetting about it; that was that.
Fast forward three years…
In the spring of 1995 I was invited to present our range of Italian varietals at a tasting for the Wine Science students in Adelaide University.
As I was leaving the tasting I was approached by a middle aged man who said "I'm not a student [ obviously ] but I heard you were coming to town so I gate crashed the party"
"I'm the manager of the vine improvement society at Nuriootpa in the Barossa Valley; have you ever heard of an Italian variety called arneis?" I said I had, to which he asked if I had a home for 500 vines.
It turned out that about 3 years earlier he had been approached by a local [ Barossa ] grower who requested he import, quarantine then supply him with arneis stock.
This he duly did.
When he contacted the grower in 1995 to say his vines were ready the grower sheepishly told him he had planted the patch with something else, and no longer needed them.
How there could be such a glaringly poor communication trail I don't know.
On the spur of the moment I agreed to buy all 500 vines which were duly shipped over to Dromana beautifully uniform and about a metre high trained and staked up in 6 inch pots.
I planted them out and got a small first crop in 1997. At the time we claimed to be the first people in Australia and maybe even the Southern Hemisphere to plant the variety.
We made arneis for nigh on 20 years with varying degrees of success in sales and marketing, but time and seeming indifference to this lovely wine have worn us down.
We have grafted the bulk over to Chardonnay and I personally have made what will be our last vintage in 2018.
Open and read Garry's 'Endangered' wine a family project which tells the story of "ENDANGERED" : our arneis and turtle colonies along Australia's East coast, a loose connection I agree.
This is mainly a human interest story more to do with the passion of a child on a mission, but that said the wine is bloody nice as well.
We have only 80 dozen for sale primarily at cellar door, so if you're interested in trying the last of my arneis, I suggest not waiting too long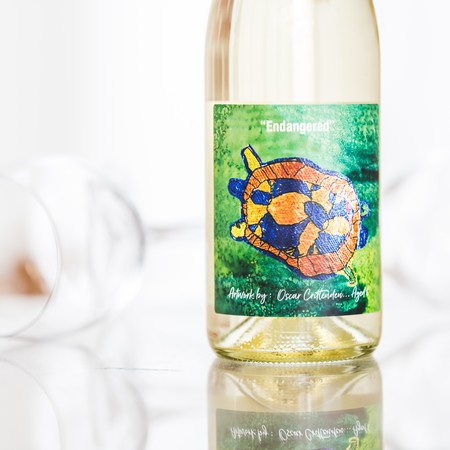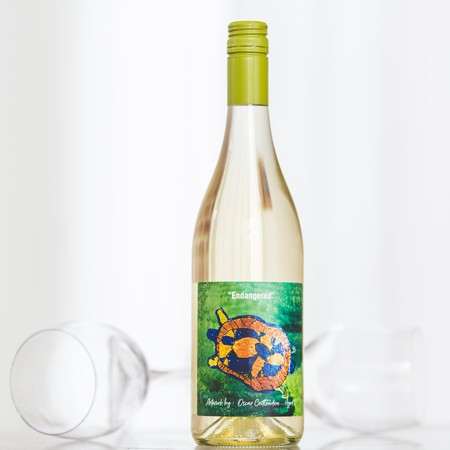 Comments
Commenting has been turned off.