24 July 2020 | Zoe Crittenden
SNIFFING OUT A LOCKDOWN TREAT
What started as a neighbourly conversation with another family businesses impacted by Lockdown 2.0 has turned into a collaboration that will take home deliveries to a luxurious new level over the coming weeks.
We've teamed up with Main Ridge Truffles to deliver the ultimate locally grown and made winter pairing, wine and truffles.
The match wouldn't have eventuated if not for the latest restrictions - the winter harvest of truffles usually bound for the city's premier restaurants meant Main Ridge Truffles had a bounty of 'black gold' going to waste; while our cellar door team typically busy hosting tastings are now personally delivering wine to the doors of locals during lockdown.
"We thought it was a great way of coming together to share something extra special with our local community who wouldn't normally have such access to this prized produce grown right here on the Peninsula," says Zoe.
The Wine + Truffle offering is the first time Main Ridge Truffles are bringing their harvest direct to the local public – and it will be available only to Mornington Peninsula residents due to their highly delicate nature where careful transport is key.
"We're all missing that chance to go out and enjoy something special at the moment so being decadent at home by adding truffle to a pasta dish, eggs or steak and enjoying it with a bottle of local wine is about as good as it gets in lockdown!" adds Zoe.
Fresh truffles harvested by Main Ridge Truffles are available (cost $2.50 per gram) to add on to wine orders from our Wine Centre currently providing free, next day deliveries of wine packs to the Mornington Peninsula area. Or you can pop in to pick up if you prefer. Call 5987 3800.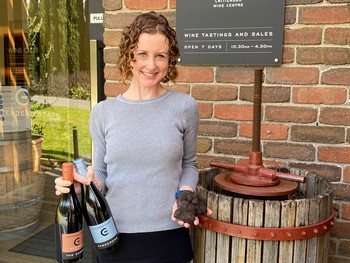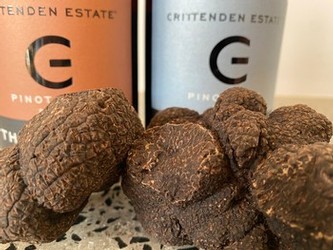 Comments
Commenting has been turned off.