Crittenden Estate are loving our network of local restaurants, cafes and bars mixing things up in this iso-era. Not only do we love that our wines are part of their new look offering, some have also started initiatives to give back to our local community – now that's our kind of partner! If you're on the Mornington Peninsula check out some of our favourite places:
Mercetta, Mornington
Mercetta are supporting local farmers and producers with their range of fresh Produce Boxes full of all the essentials. They're also contributing $25 from every Box sold to their Feeding The Frontline Project – delivering fresh produce, meals, treats and coffee to frontline healthcare workers at The Bays, Frankston and Rosebud Hospital.
There's three Produce Boxes to choose from and contactless delivery is free to local Peninsula areas call 5975 1714 to place an order. Their full menu is also available for pickup or select delivery, visit ordermate.online/mercetta/menu
D'oh Pizza, Blairgowrie
D'oh Pizza's menu of gourmet pizzas, seafood & classic Italian meals are available for takeaway or delivery. They've extended their takeaway menu to include different daily specials plus ready-made and frozen meals to keep your fridge full. Order any two of their daily specials and you can pick up a bottle of our Geppetto wine for only $20! Call them on 5988 8089 to order or visit www.pizzadoh.com.au
Counting House Bar & Grill, Mornington
With a menu focused on classic favourites, Counting House are now offering great take home food and wine, including our Geppetto NV Brut and Crittenden Estate Chardonnay. For pick-up and delivery call 5975 2055, 4-9pm Mon - Sat nights or visit www.countinghousemornington.com.au
Dava Thai, Mornington & Frankston
Dava Thai Mornington & Frankston are open 7 days a week for takeaway orders. Our wines are also available for your takeaway orders – so why not pair up your favourite Thai dishes with your favourite Crittenden wines! Online orders at www.davathaifood.com.au
The Grand Hotel, Mornington
You can now 'drive thru' at The Grand Hotel to pick up items from a new takeaway menu. Enjoy their classic roast chicken, lasagne or burgers and grab a bottle (or two) of easy drinking Geppetto as you swing past too. Call 5975 2001 to order lunch 12-2:30pm or dinner 6-8:30pm. Menu available at www.grand.net.au
Winey Cow, Mornington
Winey Cow are offering pick up and delivery of all their menu favourites including wine to the Mt Martha, Mornington and Mt Eliza area. To help family meal time, they're also offering a Family Dinner Special for four people with a changing weekly menu. Orders can be made before 12pm for delivery or pick-up after 5pm. Call 5976 4018 or order online at https://www.thewineycow.com.au/
And if that wasn't already enough good news, they've also launched the "Grow to Give" campaign. Donations made to the campaign are used to provide hot meals, delivered to those in the Local Community doing it tough and in need.
Tio Tapas Mornington
It's no secret we love all things Iberian, and our amigos at Tio Tapas are now offering take away and delivery of all their Menu Favourites from Thursday to Sunday. You can order via www.tiotapas.com.au or say hola on 5904 6937.
Via Boffe Mornington
Their chefs are creating loads of old fashioned sweet treats to go with their great coffee plus take away meals. They'll even bring them out to your car! Open every day 7am-2pm at 72 Main Street, Mornington, give them a call on 5975 7499.
La Onda Latin Mex
This local buzzing favourite in Dromana is re-opening for Take Away with their favourite dishes + taco packs, burritos and elote loco (they've even released their own soundtrack on Spotify so you can recreate their good time vibes at home). Hit them up on Instagram @laonda_latinmex to work out what to order.

December 3, 2019 Dromana, Mornington Peninsula – Mornington Peninsula-based family owned winery Crittenden Estate has received one of the world's most significant awards recognising outstanding sustainable growing practices and wine quality.
Crittenden Estate has been named as the overall "platinum" winner of the 2020 BRIT/FIVS International Sustainable Winegrowing Competition, chosen in first place amongst a high calibre field of sustainability-minded wine producers from around the world.
The BRIT/FIVS International Sustainable Winegrowing Competition is jointly run by the Botanical Research Institute of Texas and FIVS, a Paris-based international federation of sustainability-minded wine organisations.
The competition recognises wine producers taking a leading role in developing and implementing sustainable practices, while building strong connections with their communities and sharing their learnings across the wider wine sector. Entries are submitted annually from many wine producing countries in both the Northern and Southern hemispheres.
To read more, click here.

We're delighted to be in the top 7.9% of wineries Australia wide, according to James Halliday, earning five red starts yet again. Furthermore, a number individual wines in our portfolio scored exceptionally well and Rollo is, as you'd expect, incredibly pleased. Click here to read our full winery listing as seen in the 2020 Halliday Wine Companion, including all wines scoring 94 points and above.
Join us for our Pop-Up Cellar Door at Project 49, one of Collingwood's favourite food and wine venues. Explore some of our latest releases and new vintages, cool climate classics as well as our Spanish and Italian varietals.
For only $20 you'll enjoy a hosted tasting of up to 12 Crittenden Estate Wines, paired with a charcuterie plate specially crafted by the Project 49 team.
Meet the winemaker, Rollo Crittenden, and the team from Crittenden Estate.
Crittenden Wine Alliance Club special pop up pricing.
Saturday and Sunday September 7th & 8th 12 - 5pm
Project 49 - 107 Cambridge Street, Collingwood, Vic.
Bookings - /product/Pop-up-Cellar-Door-2018-Copy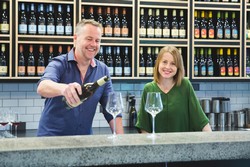 Every Friday, Rollo will head into the cellar of over 1000 wines to open back vintages of our acclaimed Pinot Noir, Chardonnay and Cri de Coeur collection, plus some Italian & Spanish wine varieties.
Wine lovers will enjoy the chance to try limited release and museum wines not normally available at usual cellar door tastings. Order by the glass or sample a wine flight of Rollo's selections that he'll pick each Friday, alongside an antipasto plate of cured meats, olives and cheese from our favourite local producers on the Peninsula.
FRIDAYS IN AUGUST
4.30pm-6.30pm
Cellar Door open late for wines from the 'Old & Rare Cellar', current releases
Wines from $12 per glass
Antipasto plate for two $20
Drop on in….
The 2019 vintage on the Mornington Peninsula was warm and dry. It was a year which reinforced the importance of walking the vine rows, drawing on experience and intuition to mitigate the extremes of mother nature. Our mature vines drew on their deep root systems to stay productive and we left the canopy un-trellised in parts, offering shade to our precious fruit. We are happy (and a little relived) to say that the vintage is looking very promising at this early stage!
Bucking the trend of a hot year, our fruit came in with lovely natural acidity and a good balance of sugar and flavour ripeness. This was particularly true of the whites, which possess great ripeness paired with persistent acid through the palate. The reds are juicy, spicy and lively with some blocks showing wonderfully fine, lingering tannins.
As the rain falls and the cold sets in, the memory of vintage seems more distant than usual. It's reassuring to know the Chardonnay and Pinot Noir batches are now tucked away for the winter. The next phase will be preparing the Rosato and Saludos for bottling in late July. Until then there is still plenty to do in the winery, even if the urgency has eased a little.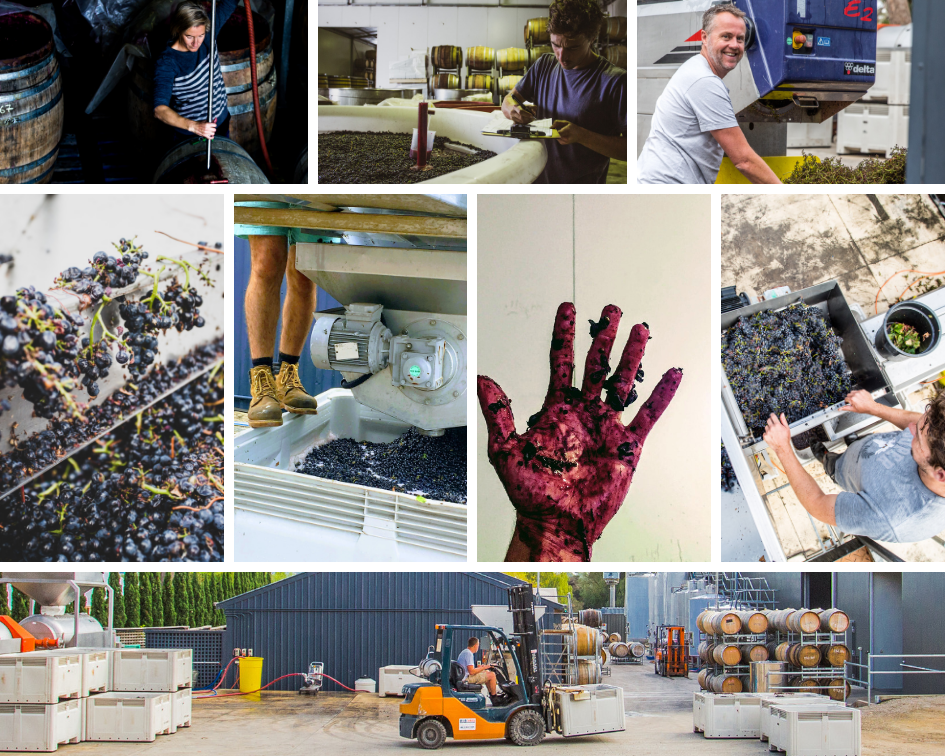 More and more, we are getting asked from our customers, is your wine vegan friendly? To make it a little easier to determine, here is a list below of all our current Vegan friendly wines.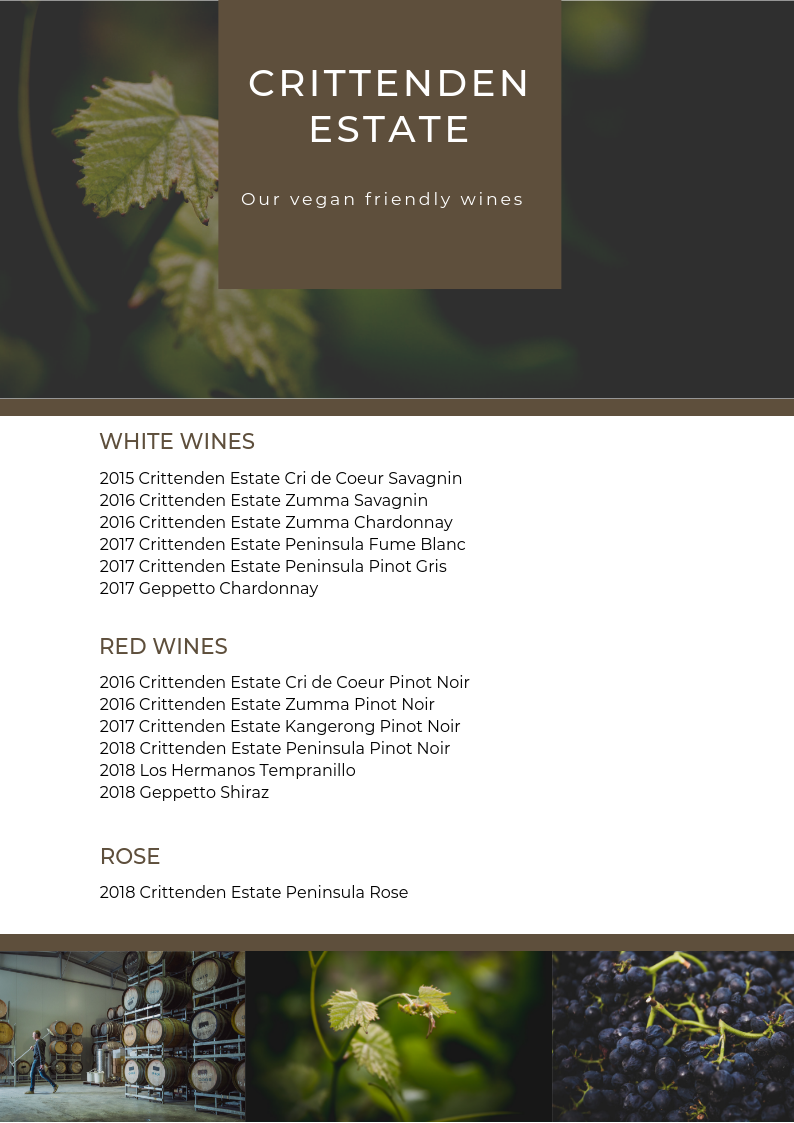 Chardonnay continues to hold a special place among Australian wine lovers, and remains the nation's top white variety, second overall behind Shiraz.
The Crittenden family have been making Chardonnay on the Mornington Peninsula for 35 years. As you enter the estate, you drive past the vines that were planted by the family back in 1982. These vines are some of the oldest you'll find in the region.
Chardonnay is one of those wonderful grape varieties that allows for interpretive winemaking techniques. Its versatility means it's almost like giving a winemaker a blank canvas to create a Chardonnay to their taste and style. A Chardonnay made in the Napa Valley would most likely taste completely different to one made on the Mornington Peninsula. Perhaps surprisingly though, two wineries in the same region could also produce Chardonnays that taste completely different depending on each winemaker's preferred style, taste and techniques.
Crittenden Estate creates several different Chardonnays from the original family plantings and also with grapes sourced from other local growers. All of these are hand harvested and whole bunch pressed, however the nose and palate characteristics vary from wine to wine.
One of our premium Chardonnays, 'The Zumma' is traditional blend from the oldest plantings on our vineyard. It's a rich and complex wine that retains a level of finesse due to the Mornington Peninsula's cool climate. On the nose you'll find lemon zest and fig with almond notes providing savouriness to the palate.
The 'Kangerong' Chardonnay, also from the home vineyard, is a blend of 3 individual blocks ranging in vine age and aspect. Its aroma shows more robust characters of white stone fruit and citrus whilst still retaining a beautiful core of vibrant acid which is again attributable to the cooling effect of the region's maritime influences.
Chardonnay is one of the many examples of how a wine can take you on a journey you didn't expect. We have a lot of people who say to us, "Oh I'm not a Chardonnay drinker". They then taste and compare a few of the different Chardonnays we have in our wine centre and discover it's a variety they enjoy after all - they just preferred one over another. Perhaps it was a more rich or complex style versus those that have more acidity or fruit drive. That's the advantage of the Crittenden Wine Centre tasting experience, you're able to compare wines and styles and no doubt discover at least a few wines that suit your personal palate.
If it's been a while since you've tasted a Chardonnay, why not come and discover how the variety may have changed from what you last remember...
.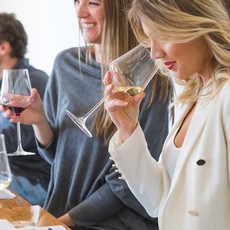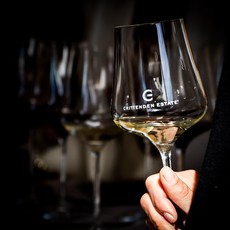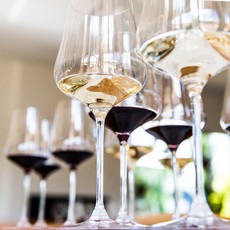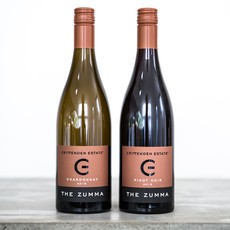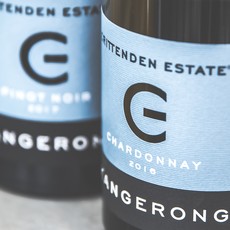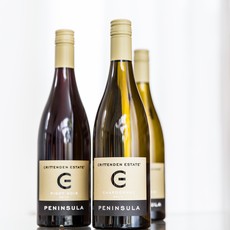 Many of you may know, that as a part of the family's succession planning [that's quaint speak for me stepping aside] we collectively agreed that I would have access to a couple of tonnes of pinot noir each vintage with the unchallenged ability to "do it my way".

The first such wine was my 2016 BIG CHAIR. I am about to release my second wine, the 2017 Pinot Noir under the label of FRIENDS. This has been vintaged in a very similar manner to the 2016 and is in my view a worthy follow up. It will, I feel confident, be enjoyed by the impatient now and reward those of you who can resist pulling the cork.
The unadorned front label has raised eyebrows amongst the few who have viewed it to date and all ask the same question; "What's it all about Alfie "
Put simply, at the preview of the BIG CHAIR release attended by a handful of friends and rellos a convivial time was had by all. Late in the proceedings I pulled out my phone and took the photo which now adorns the bottle. Maybe you were there? See if you can recognise yourself amongst the FRIENDS
There are only 500 bottles available so be quick to secure your allocation of 6 bottles max or fewer..
Garry Crittenden. April 2019