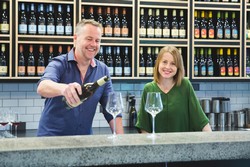 Every Friday, Rollo will head into the cellar of over 1000 wines to open back vintages of our acclaimed Pinot Noir, Chardonnay and Cri de Coeur collection, plus some Italian & Spanish wine varieties.
Wine lovers will enjoy the chance to try limited release and museum wines not normally available at usual cellar door tastings. Order by the glass or sample a wine flight of Rollo's selections that he'll pick each Friday, alongside an antipasto plate of cured meats, olives and cheese from our favourite local producers on the Peninsula.
FRIDAYS IN AUGUST
4.30pm-6.30pm
Cellar Door open late for wines from the 'Old & Rare Cellar', current releases
Wines from $12 per glass
Antipasto plate for two $20
Drop on in….
The 2019 vintage on the Mornington Peninsula was warm and dry. It was a year which reinforced the importance of walking the vine rows, drawing on experience and intuition to mitigate the extremes of mother nature. Our mature vines drew on their deep root systems to stay productive and we left the canopy un-trellised in parts, offering shade to our precious fruit. We are happy (and a little relived) to say that the vintage is looking very promising at this early stage!
Bucking the trend of a hot year, our fruit came in with lovely natural acidity and a good balance of sugar and flavour ripeness. This was particularly true of the whites, which possess great ripeness paired with persistent acid through the palate. The reds are juicy, spicy and lively with some blocks showing wonderfully fine, lingering tannins.
As the rain falls and the cold sets in, the memory of vintage seems more distant than usual. It's reassuring to know the Chardonnay and Pinot Noir batches are now tucked away for the winter. The next phase will be preparing the Rosato and Saludos for bottling in late July. Until then there is still plenty to do in the winery, even if the urgency has eased a little.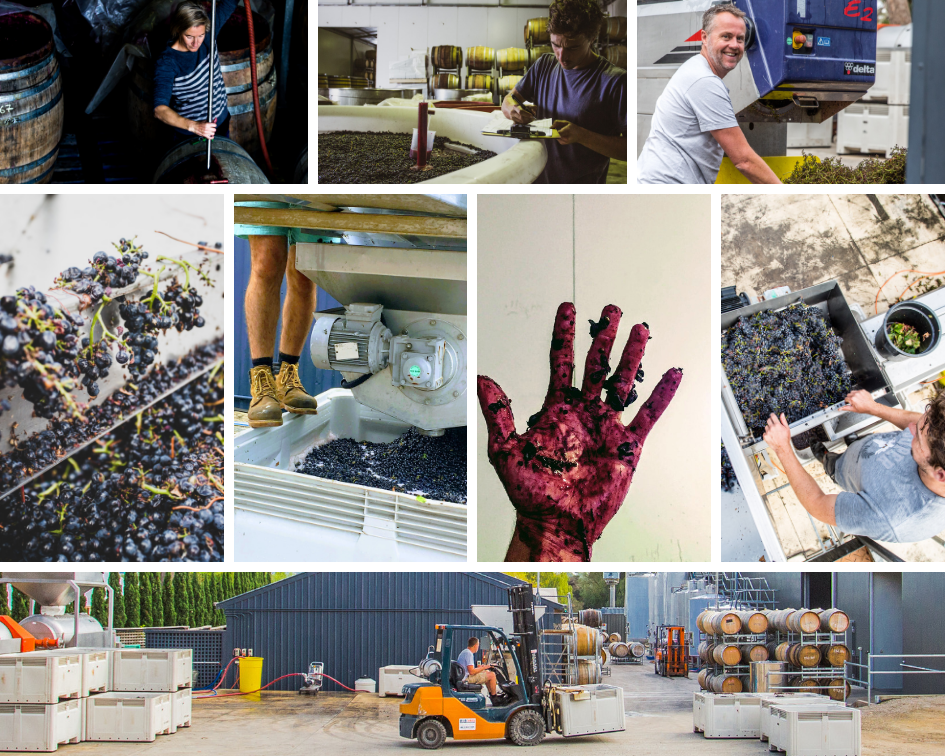 More and more, we are getting asked from our customers, is your wine vegan friendly? To make it a little easier to determine, here is a list below of all our current Vegan friendly wines.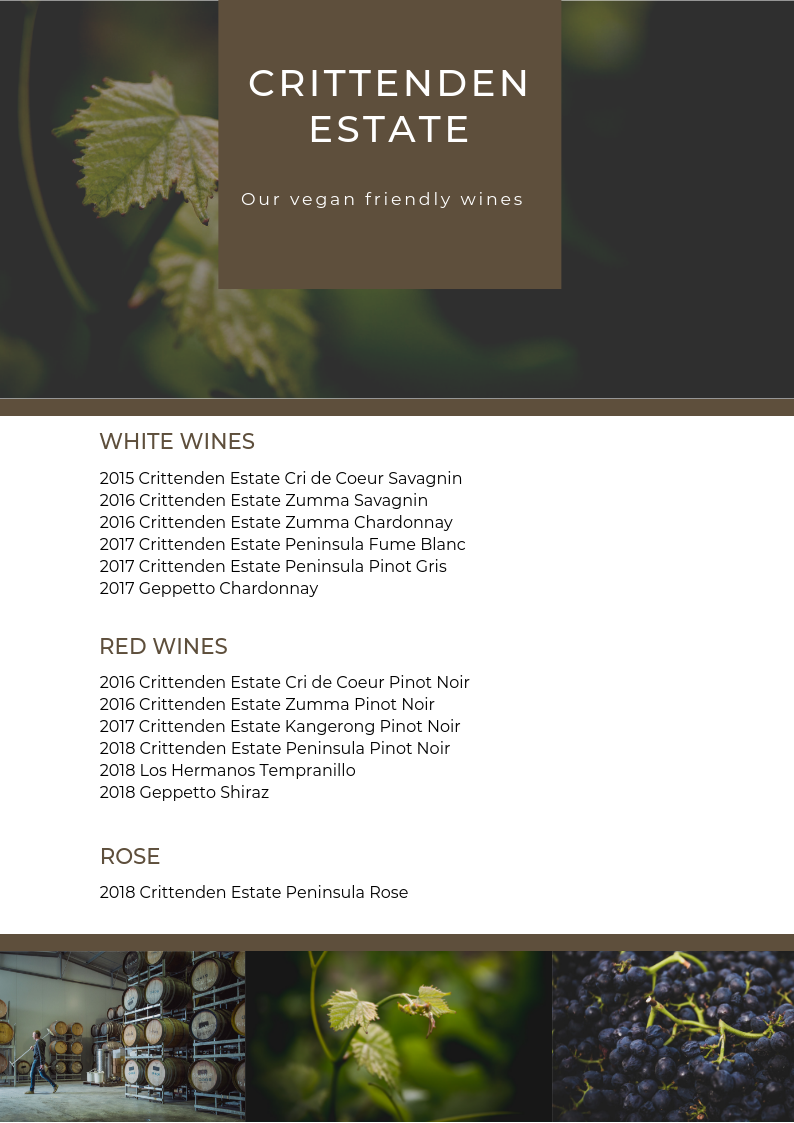 Chardonnay continues to hold a special place among Australian wine lovers, and remains the nation's top white variety, second overall behind Shiraz.
The Crittenden family have been making Chardonnay on the Mornington Peninsula for 35 years. As you enter the estate, you drive past the vines that were planted by the family back in 1982. These vines are some of the oldest you'll find in the region.
Chardonnay is one of those wonderful grape varieties that allows for interpretive winemaking techniques. Its versatility means it's almost like giving a winemaker a blank canvas to create a Chardonnay to their taste and style. A Chardonnay made in the Napa Valley would most likely taste completely different to one made on the Mornington Peninsula. Perhaps surprisingly though, two wineries in the same region could also produce Chardonnays that taste completely different depending on each winemaker's preferred style, taste and techniques.
Crittenden Estate creates several different Chardonnays from the original family plantings and also with grapes sourced from other local growers. All of these are hand harvested and whole bunch pressed, however the nose and palate characteristics vary from wine to wine.
One of our premium Chardonnays, 'The Zumma' is traditional blend from the oldest plantings on our vineyard. It's a rich and complex wine that retains a level of finesse due to the Mornington Peninsula's cool climate. On the nose you'll find lemon zest and fig with almond notes providing savouriness to the palate.
The 'Kangerong' Chardonnay, also from the home vineyard, is a blend of 3 individual blocks ranging in vine age and aspect. Its aroma shows more robust characters of white stone fruit and citrus whilst still retaining a beautiful core of vibrant acid which is again attributable to the cooling effect of the region's maritime influences.
Chardonnay is one of the many examples of how a wine can take you on a journey you didn't expect. We have a lot of people who say to us, "Oh I'm not a Chardonnay drinker". They then taste and compare a few of the different Chardonnays we have in our wine centre and discover it's a variety they enjoy after all - they just preferred one over another. Perhaps it was a more rich or complex style versus those that have more acidity or fruit drive. That's the advantage of the Crittenden Wine Centre tasting experience, you're able to compare wines and styles and no doubt discover at least a few wines that suit your personal palate.
If it's been a while since you've tasted a Chardonnay, why not come and discover how the variety may have changed from what you last remember...
.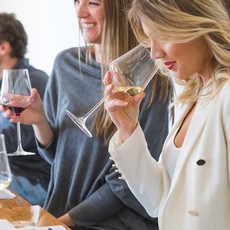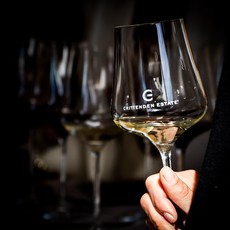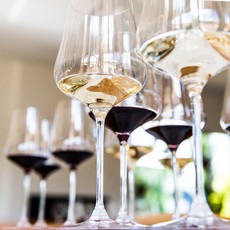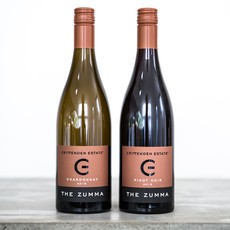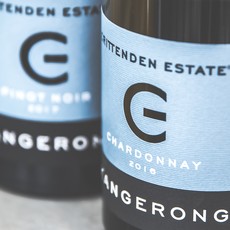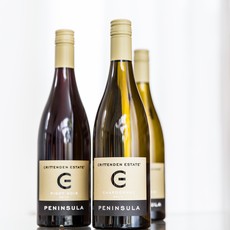 Many of you may know, that as a part of the family's succession planning [that's quaint speak for me stepping aside] we collectively agreed that I would have access to a couple of tonnes of pinot noir each vintage with the unchallenged ability to "do it my way".

The first such wine was my 2016 BIG CHAIR. I am about to release my second wine, the 2017 Pinot Noir under the label of FRIENDS. This has been vintaged in a very similar manner to the 2016 and is in my view a worthy follow up. It will, I feel confident, be enjoyed by the impatient now and reward those of you who can resist pulling the cork.
The unadorned front label has raised eyebrows amongst the few who have viewed it to date and all ask the same question; "What's it all about Alfie "
Put simply, at the preview of the BIG CHAIR release attended by a handful of friends and rellos a convivial time was had by all. Late in the proceedings I pulled out my phone and took the photo which now adorns the bottle. Maybe you were there? See if you can recognise yourself amongst the FRIENDS
There are only 500 bottles available so be quick to secure your allocation of 6 bottles max or fewer..
Garry Crittenden. April 2019
From a young age, growing up in the Crittenden household, my brother Rollo and I were subject to many a dinner party. It was the eighties and the raucous laughter would waft up the stairs. Sunday morning would see us fossicking through the debris, ever hopeful we'd uncover an unnoticed after dinner mint. Perhaps you can relate. Mum, Margaret Crittenden, was known for the amazing food she was able to whip up in the kitchen whilst the wine Dad was making from his newly planted vines would complement the dishes beautifully. The perfect team.
Perhaps that's why, 35 years on, events and dinners at Crittenden Estate are such an important part of what we do. Rollo and I, having grown up with it, simply love to entertain. Many appreciate the emotive influence that food and wine has in our lives. Often shared with those we love it has the power to evoke an array of senses.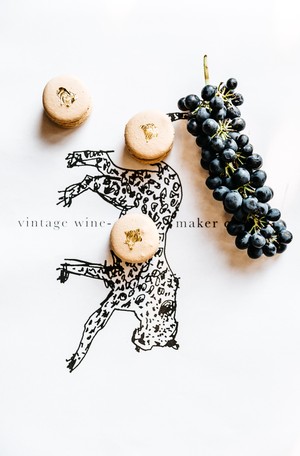 On March 16th, guests were treated to an event that surmises all that we do here at Crittenden – create an amazing experience for our guests. As part of The Melbourne Food and Wine Festival we teamed up with Guy Mirabella from ShopAte in Mount Eliza to create not just a dinner but an experience for those who attended. We called it The Cook and The Winemaker.
Guy and his food is an institution on the Peninsula. His cooking is superb. But more than that, Guy is creative and artistic; evident in the food he prepares. We knew he would be the perfect partner to take this dinner to the next level.
In the thick of harvest guests were able to witness vintage in real time. The evening commenced in the winery with a cocktail made from local Bass & Flinders gin along with Pinot Noir "grape must", fresh from this year's crush.
Developing relationships is fundamental between nature, the winemaker and the cook. These threads were entwined on the night and guests were treated to an artistic and sensory feast. Music, chosen by Guy, introduced each course and menus were quirkily crunched in a ball at place settings. The wine was carefully matched and flowed in abundance; nine premium wines, three of these sneak peaks into wines not yet released.
Events at Crittenden are an important part of what we do, although they are but one component of the experiences those who are a part of the broader Crittenden family can enjoy. Perhaps after reading this you're lamenting that you missed out. Please don't, there will be more. Stay tuned to our website to keep up to date with the events that we do here and in the meantime, come and enjoy some of the other experiences on offer at Crittenden. Our custom built Wine Centre offers seated tastings in comfort where you can discover the vast array of styles we offer. This, we believe, is an experience in and of itself. The Crittenden Wine Centre is open daily from 10:30 until 4:30 and we look forward to welcoming you.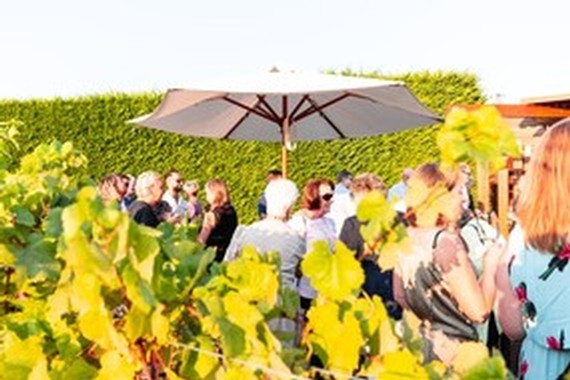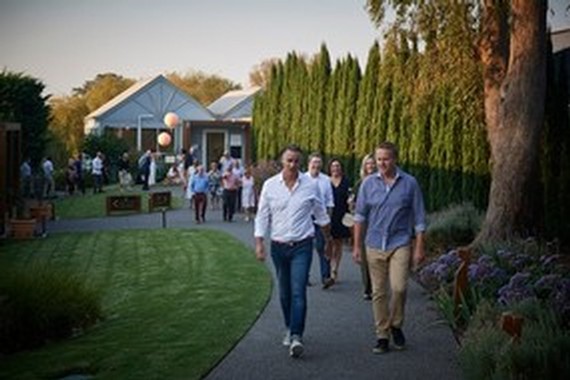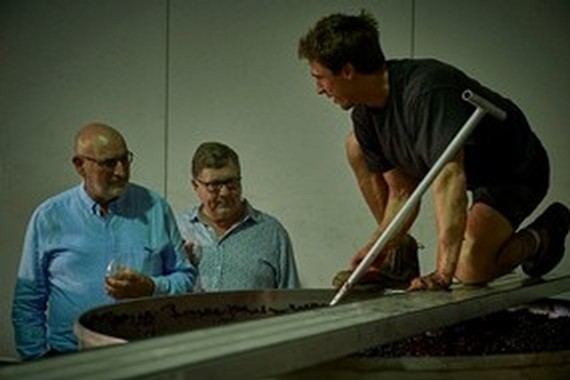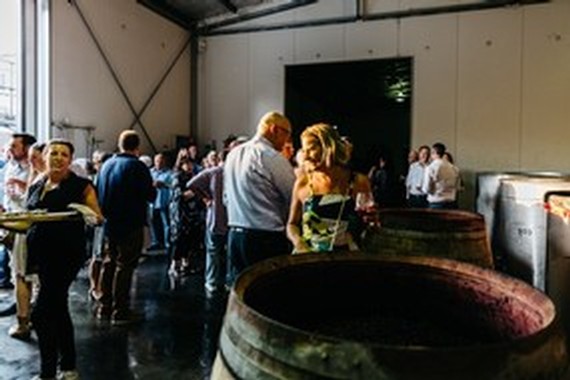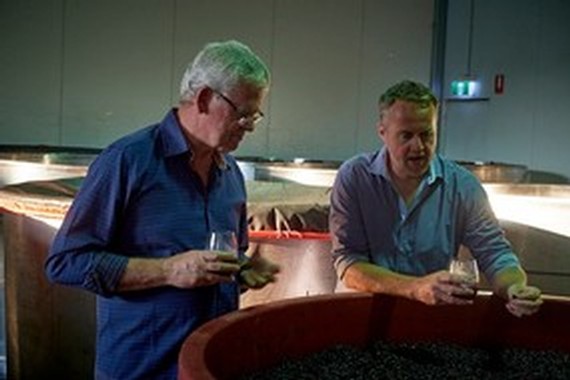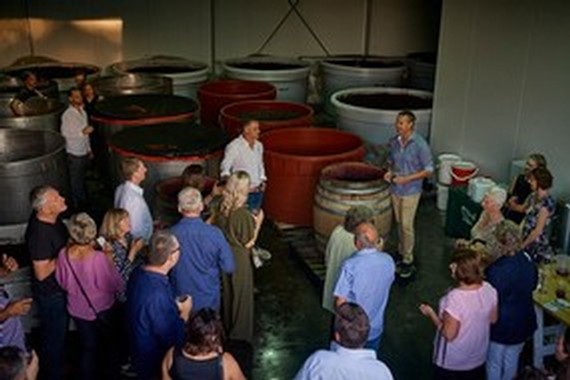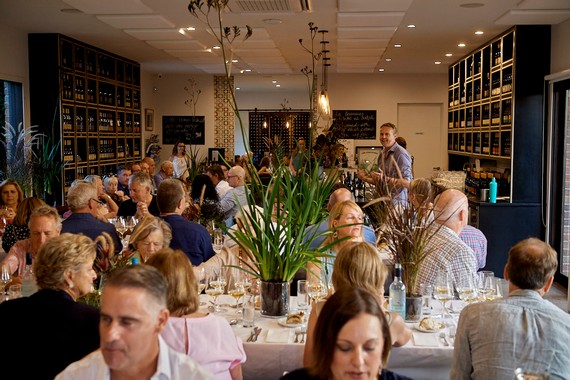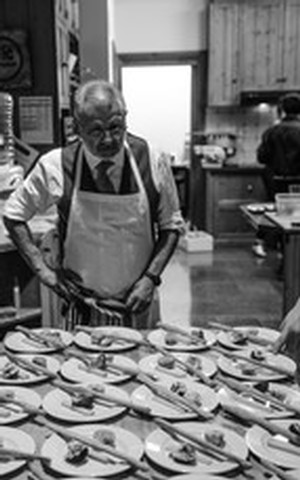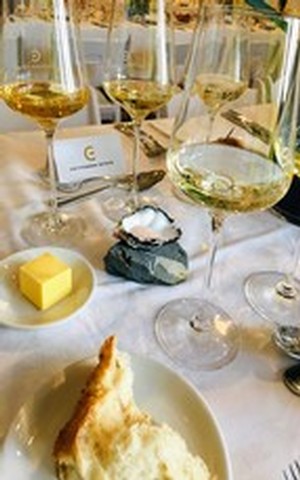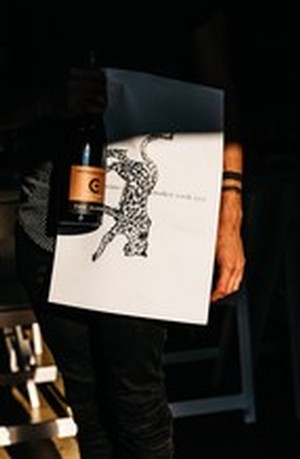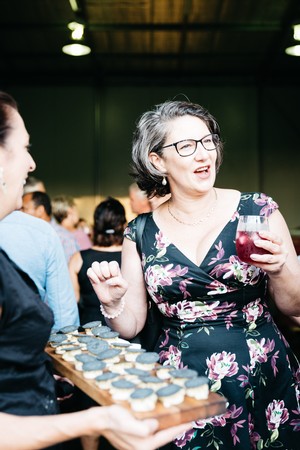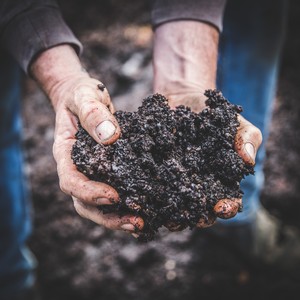 The basis for any solid solution.. start at the root of the problem and work your way up. This is the exact approach of the Crittenden family who have found fruit in their holistic approach to vine health.
After 25 years of "conventional" farming – relying on the use of synthetic chemicals to manage the vineyard – started to take its toll of the quality of their grapes they found themselves digging in the dirt for a more traditional approach.
By the early 2000's the Crittenden family, with viticulturalist father Garry at the helm had noticed a year on year increase in the amount of time on the vine that their grapes needed to achieve flavour ripeness. All the while the grapes were gaining excessive sugar and dropping vital acidity, which threatened to throw their resulting wines out of balance. Vines of increasing age are usually prized as they can often produce lower quantities of higher flavour concentrated, better quality fruit. However at the vineyard, just outside Dromana, the reverse was becoming apparent.
Faced with this paradox they started researching alternative methods to promote the health of their vines. And so began the journey underground, using organic viticulture techniques, which represented a return to the traditional way of doing things before farming became concerned with quick and easy chemical solutions. By 2008 the philosophy became about eradicating synthetic pesticides, herbicides and fertilisers in favour of natural preparations to deter pests, and also having home produced compost, made using winery waste.
Crittenden Estate now finds itself at the forefront of soil health in viticulture in Australia. This may sound like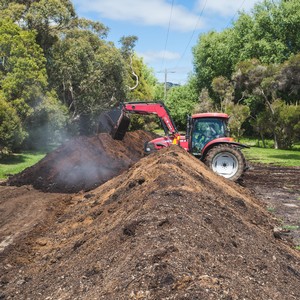 proverbial horse poo but that's actually, in reality, only very small part of it. The winery produces about 60 tonnes of "marc" every year as a by-product of winemaking. Simply put marc is the sticky mixture of grape skins and seeds that's left after pressing. One tonne of grapes can provide between 200-250kg of marc, so for a winery like Crittenden Estate – who process between 200-250 tonnes of fruit a year – it represents a pretty significant quantity of waste material. However this by- product is also rich in nitrogen, magnesium and other elements that are essential to organic farming, so a huge component of high quality fertiliser is already on-site. While most wineries will pay to have it taken away, the Crittenden family are reaping the rewards of working with this nutrient rich residue, so much so that they have started taking it from other local wineries as well.
The marc is collected straight from the presses in the winery and tipped into a skip on site; once filled, the skip is then moved to another part of the property where it is mixed with locally sourced horse manure and straw or wood chips. This pile is turned once a month by a digger, aerating it to promote the ferment of good bacteria. Winemaker Rollo Crittenden knows that there's no way they'd ever be able to buy in this amount of compost (the amount of marc they now receive is the result of some 1000 tonnes of processed grapes in total) but that it has now become a vital ingredient in the surge in soil and resultant vine health in the vineyard.
The steps involved have without doubt increased the work load on the estate. There is the capturing, turning and then finally spreading of the manure on the eleven acre vineyard block on the property but Rollo says it has become a race to the top rather than to the bottom. "We feel that this is an investment in the future. It does mean that the cost of our production goes up but so does the quality, and that's where the investment is". The steps towards soil health also involve growing more diverse plant life than just grapes in the vineyard. Cover crops such as peas, oats and broad beans are planted between the rows as they help fix nitrogen in the soil and increase its bio mass. For the hotter summer months this is then rolled flat to trap moisture in the soil, and as it dies off, it renourishes the growing environment in the ground below.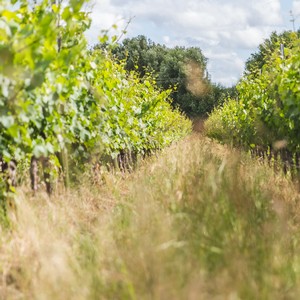 In an endeavor to map the leaps in quality of vineyard health, Crittenden Estate are now heavily involved in researching and quantifying the positive effects that the compost and cover crops introduce, and are an internationally recognised forerunner in this field. If the technical details are tough to digest, there is one simple takeout from all of this that's easily understood, and that's the enormous environmental benefit. In a time when everyone is thinking local, Crittenden Estate are not only protecting their immediate ecosystem by ditching chemical farming but they are giving back to the very earth that grows their grapes. What's more these healthy soils require a fraction of the irrigation they once did. The accolades are steadily stacking up for the Estate's wines and there can be no doubt that this is due in no small part to the radical shift back to these traditional farming techniques.
Sustainability beats at the heart of modern wine trends and the evidence shines in the quality of producers such as Crittenden Estate. They are a 5 red star Halliday rated winery and in 2017 received the trophy for best white wine in show at the Australian Alternative Varieties Wine Show. The proof is on paper but to see for yourself head down to the wine centre, which is open seven days a week for tastings from 10:30 – 4:30. Don't be deterred from all the mentioning of manure, the compost and cellar door are at opposite ends of the property
… or so Rollo says.
This article is reproduced from Peninsula Essence Magazine, February Edition, 2019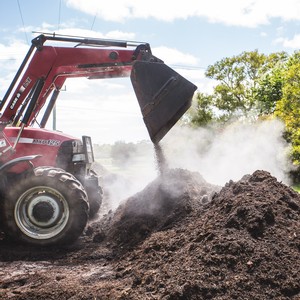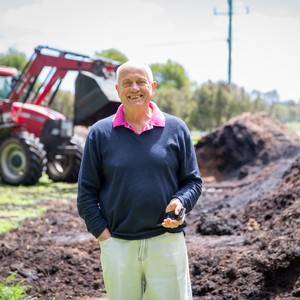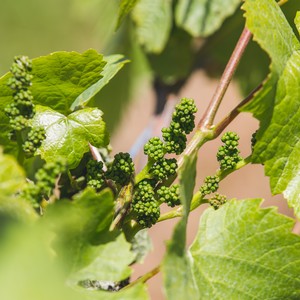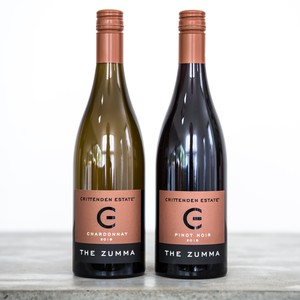 Jancis, a footnote to your column last Friday about the dilemma facing the Mornington Peninsula.
In September 1982 I planted five acres of vines on my property at Dromana: four of Cabernet, half an acre of Merlot and a quarter each of Pinot and Chardonnay. In so doing I doubled the aggregated plantings of all the vineyard area on the Peninsula at the time from five to 10 acres. (Today there are 2,500 acres.)
They were collectively made up predominantly of Cabernet with a little Chardonnay at Baillieu Myer's Elgee Park, Nat White's Main Ridge (which also had a little Pinot), George Kefford's (Nina Caplan's uncle, I seem to recall) Merricks Estate and Brian Stonier's Stoniers.
I chose to plant Cabernet in particular because of the Cabernets I had seen made by the short-lived but legendary Stephen Hickinbotham from Elgee Park fruit, but also when I did a homoclime study for my location from nearby long-recorded climatic data it clearly said 'Bordeaux', reinforced by the maritime climate as distinct from a Burgundian continental one.
All went along swimmingly, with James Halliday even choosing my second harvest 2005 Cabernet (with no Merlot blended in) to represent Australia in the Qantas Cup, a three-way competition between California, Australia and South Africa, where it performed admirably.
It's worth noting that I had chosen my site at 150 feet elevation based on a long assessment of Peninsula soils, elevations and aspects.
As the years passed and Peninsula plantings increased somewhat randomly, they gravitated towards the higher, cooler elevations where deep red volcanic soils predominate. But still people planted Cabernet, with Pinot just beginning to make some headway. The Cabernets from these locations were routinely picked, of necessity, under-ripe with aggressive tomato leaf and green capsicum characters brought about by the compound methoxypyrazine. This was due to being considerably cooler than the lowlands but also because of the shading of fruit in the canopy caused by uncontrolled vegetal growth.
Not surprisingly the wines were dismissed by the market and even a luminary such as James Halliday said the Peninsula is, quote: 'unsuited to Cabernet'. WHAT??
Our Cabernet sales gradually declined as a result of this mantra but we persevered until our last vintage in 2009, aptly labelled Les Adieux. Back label below.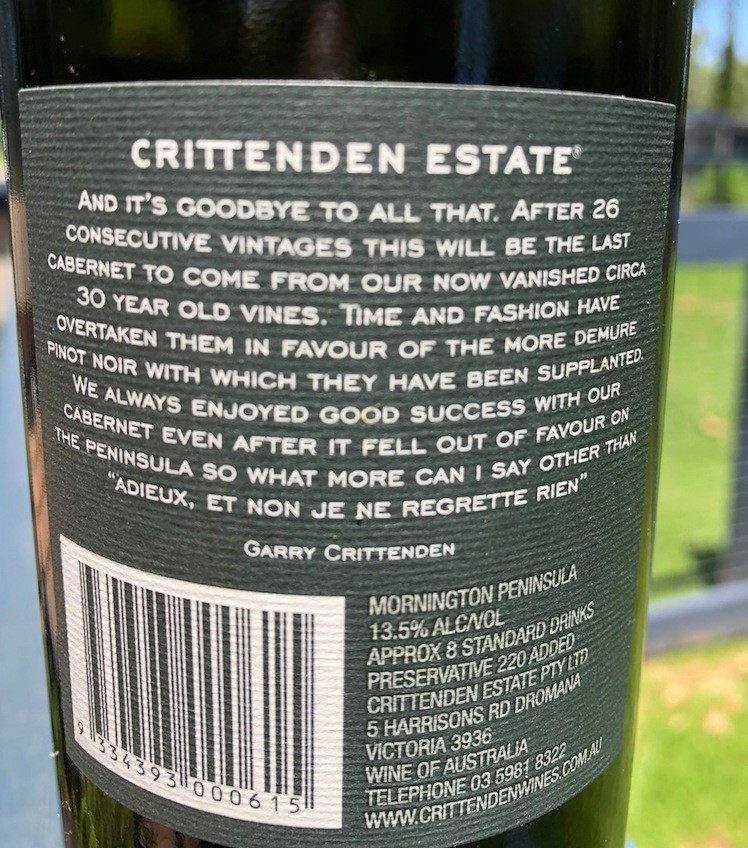 We are now predominantly planted with Pinot and Chardonnay along with with the rogue Albarino/Savagnin and have just grafted the last of our Arneis to Chardonnay as well – but that's another story (told here). And don't get me wrong, happy to be so, but unsure what the long-term effects of global warming hold.
I still delight in pulling out the occasional masked Cabernet from the 1990s for visiting wine trade and commentators only to be told. 'it's very kind of you to pour an old Bordeaux for us but were really here to see what you make from your own vineyard.'
Say no more.
Last week I pulled from my cellar a 2001 Shiraz I made from fruit from a nearby vineyard. Bloody delicious even if I do say so myself.
A couple of other non-related comments.
In the days when I was a viticultural consultant I was approached by Rob Kirby of Village Roadshow asking if I knew of a suitable property he might purchase to grow grapes on the Peninsula. Oddly enough a 100-acre block almost entirely plantable had just come on the market to be auctioned. I had coveted this acreage for years even before I purchased my own modest farm 37 years ago and had long seen it as possibly the best block for grape growing down here. I told Rob about it, and the rest, as they say, is history. Welcome Yabby Lake.
When I was on the board of Domaine Chandon I would occasionally be in Épernay and on one such occasion Richard Geoffroy asked if I would like to meet Dom Pérignon. I was escorted to the inner sanctum where the monk himself sat behind his desk in a cloistered room – a wax effigy that is. Richard took my photo with my arm around the Dom. Even to this day people ask me which one is DP and which one is me.
This was Garry's response to Jancis Robinson MW article, Mornington - the two trick pony
In 1992 I made my first pilgrimage to Piemonte in Northern Italy in search of the Holy Grail [aka Nebbiolo] along with the lesser luminaries Barbera and Dolcetto.I'd also heard and read about a white wine variety local to the region called arneis but I'd never seen or tasted one in Australia.
While there, I was delighted to taste many fine examples of the 3 reds but try as I might, couldn't locate the elusive arneis.
The repeated response to my enquires was a sort of blank indifference with the advice "you want to try our Piemonte white wine then look for cortese"
Late in my 7 day visit I did locate a bottle in a restaurant in La Morra. I recall enjoying it then forgetting about it; that was that.
Fast forward three years…
In the spring of 1995 I was invited to present our range of Italian varietals at a tasting for the Wine Science students in Adelaide University.
As I was leaving the tasting I was approached by a middle aged man who said "I'm not a student [ obviously ] but I heard you were coming to town so I gate crashed the party"
"I'm the manager of the vine improvement society at Nuriootpa in the Barossa Valley; have you ever heard of an Italian variety called arneis?" I said I had, to which he asked if I had a home for 500 vines.
It turned out that about 3 years earlier he had been approached by a local [ Barossa ] grower who requested he import, quarantine then supply him with arneis stock.
This he duly did.
When he contacted the grower in 1995 to say his vines were ready the grower sheepishly told him he had planted the patch with something else, and no longer needed them.
How there could be such a glaringly poor communication trail I don't know.
On the spur of the moment I agreed to buy all 500 vines which were duly shipped over to Dromana beautifully uniform and about a metre high trained and staked up in 6 inch pots.
I planted them out and got a small first crop in 1997. At the time we claimed to be the first people in Australia and maybe even the Southern Hemisphere to plant the variety.
We made arneis for nigh on 20 years with varying degrees of success in sales and marketing, but time and seeming indifference to this lovely wine have worn us down.
We have grafted the bulk over to Chardonnay and I personally have made what will be our last vintage in 2018.
Open and read Garry's 'Endangered' wine a family project which tells the story of "ENDANGERED" : our arneis and turtle colonies along Australia's East coast, a loose connection I agree.
This is mainly a human interest story more to do with the passion of a child on a mission, but that said the wine is bloody nice as well.
We have only 80 dozen for sale primarily at cellar door, so if you're interested in trying the last of my arneis, I suggest not waiting too long