We are in great company with nine other wines from around Australia being announced as finalists in the "Best Wine" over the weekend on the Drink Easy Facebook Page and will no doubt be announced shortly at www.drinkeasy.com.au We will be tuning in to the awards ceremony on October 15th to see if we have won. Being a finalist is a great accomplishment either way.
We are delighted with our 2022 Halliday Wine Companion Results and are honoured to have been yet again awarded as a Top 5-Red Star winery. This award recognises Crittenden Estate as an outstanding winery regularly producing wines of exemplary quality and typicity. This year, we have had our rating elevated and are now considered as truly the best of the best (in the top 12.7%) - awarded to wineries who have held the Top 5-Red Star rating for ten plus years.
Our wines consistenly achieved top scores - six Outstanding wines and five Highly Recommended. The stand out was the Cri de Coeur 2019 Chardonnay achieving 96 points.
Click here to read the full results.
To purchase wines, click here.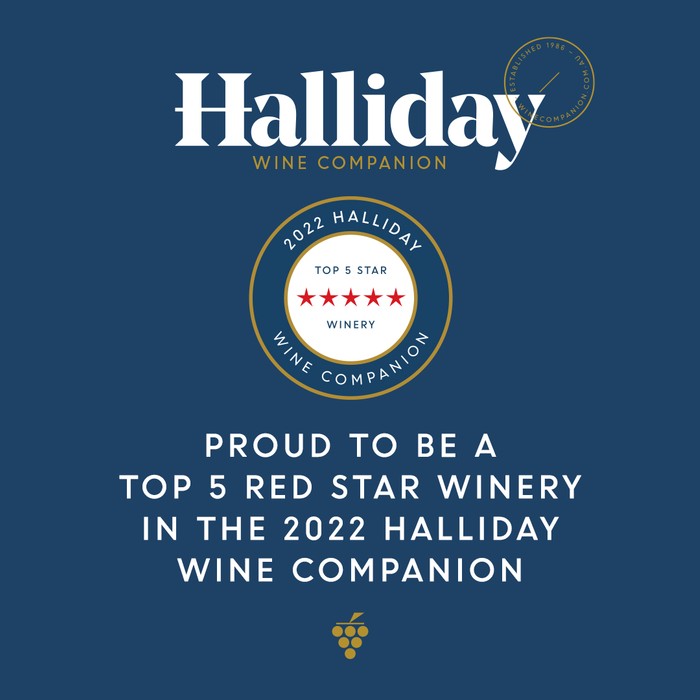 In case you missed it, Kate Stevenson's RELISH show is now up as a PODCAST you can listen to. It went to air on 3MP last weekend.
https://omny.fm/shows/relish-with-kate-stevenson/the-relish-podcast-episdode-20

Description
This week on Relish with Kate Stevenson
The boozy and the not-so-boozy! Kate chats to Mornington Peninsula winemaker Rollo Crittenden about the best wines for winter but also why you should still be getting down to that stunning part of the state over the colder months.
Also, Yolanda Uys has joined the now very popular throng of distillers making non-alcoholic spirits that are so good, she'll chat about Banks Botanicals.
All thanks to Diamond Celebrations - Food for all occasions.
It was a labour of love that spanned 27 years. Margaret Crittenden's collection of clippings and cuttings from all sources documenting the growth of the Mornington Peninsula wine industry from its embryonic state to the powerhouse it is today.
Click here to read an article found in Western Port news about the handing over of the Red Book to the Shire in a ceremony held at Crittenden Estate. Click here to read a digital version of the Big Red Book.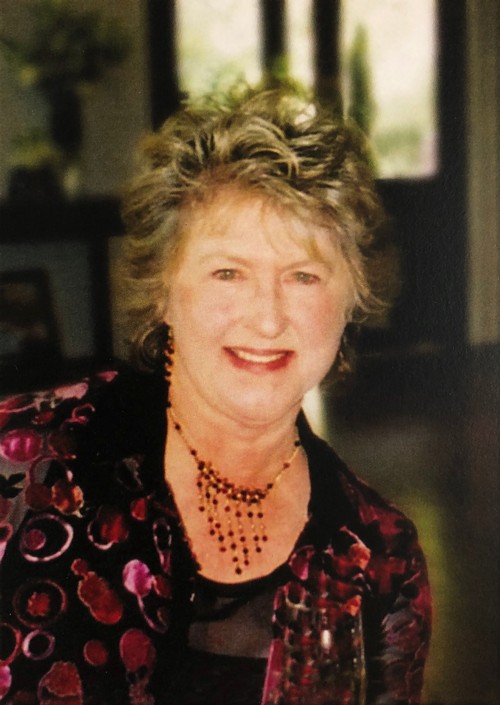 Due to a restriction on numbers the very difficult decision has been made to cancel the 2021 Winter Wine Weekend. If you have tickets to the festival on Saturday 24th July please contact the organisers to determine the processes.
We WILL still be doing the Truffle Dinner on Friday 23rd July at Stillwater. Please see here for bookings and more information.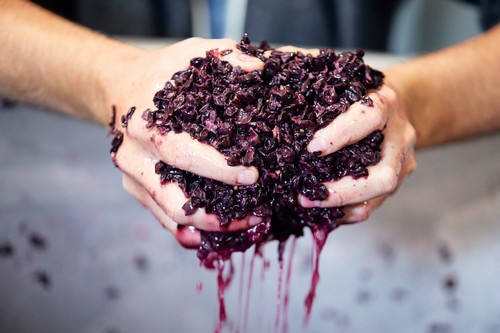 In wine terms, "Vintage" is the harvest of the year's grape crop and making it into wine. It's like the Grand Final for wine producers. All the hard work during the year, nurturing vines and managing the health of the soil and vineyard culminates in a few mad weeks of picking, fermenting, crushing, racking, and all the things that go into making that precious juice....
We loved hosting Mike from One Hour Out over vintage. Spent a lovely morning showing him around and chatting about the things we do here and how we came to arrive at this point, including all things family. Click on the article below to read!
https://onehourout.com.au/melbourne/one-hour-out/food-and-drink/restaurant/vintage-at-crittenden-estate/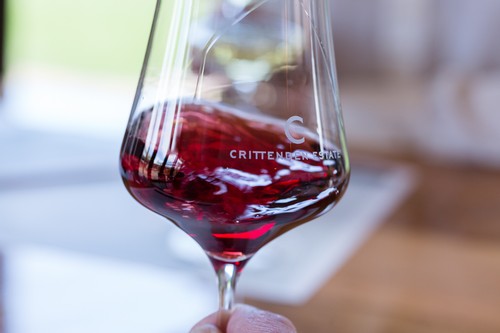 It's always great to see international recognition for the Pinots of the Mornington Peninsula but never more so than when it comes from as prominent a wine commentator as Susy Atkins writing in the UK Telegraph of May 14th.
"Second only, globally, to Burgundy the home of this revered and viticulturally demanding grape" she says.
Click here to read the full article.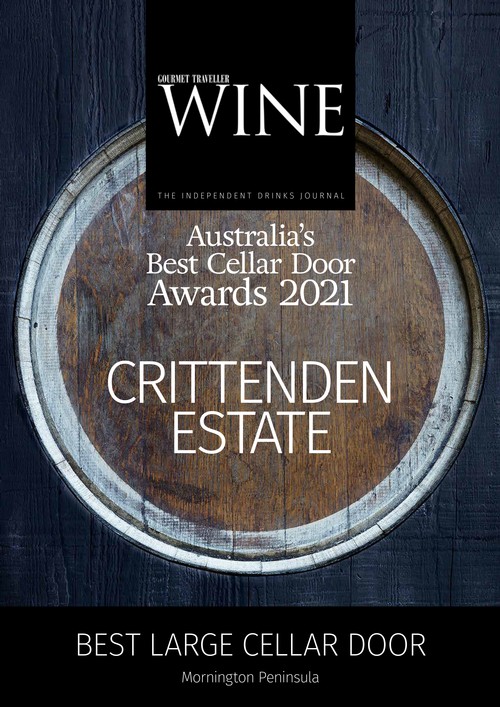 We're very proud to be flying the Mornington Peninsula flag high in this year's Cellar Door Awards – being named the region's BEST LARGE CELLAR DOOR by Gourmet Traveller Wine Magazine.
We don't consider ourselves to be large - in fact in our guided seated tastings we strive for intimacy and engagement, but it's our informally informative approach which most likely appealed to Gourmet Traveller Wine's judges and of course many wine loving visitors we enjoy welcoming every day to Crittenden Estate.
Here's cheers to our Wine Centre Manager, Vanessa Crouse and the team Jade and Ben who ensure a personalised tasting experience for each and every visitor, passionately sharing the stories behind every glass, our sustainable approach to winemaking and their deep knowledge of wine and food matching.
Congratulations as well to fellow Mornington Peninsula wineries recognised in Gourmet Traveller Wine Best Cellar Door Awards with Star Cellar Door, Quealy; Best Small Cellar Door, Kerri Greens, Winery; Best Tasting Experience, Ten Minutes By Tractor; Best Cellar Door with Food, Pt Leo Estate; Best Cellar Door with Additional Experience, Montalto – what a fantastic, must-do list of Cellar Doors to (re)visit in our region!
To read more about the award click here.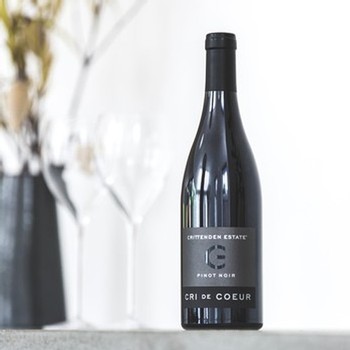 We've had a few of our wines show up in media articles over the last week or two. Read on to see which ones got a mention....
The Nobility of Victorian Pinot Noir - Written by Stuart Knox about Victorian Pinot Noirs. The Zumma 2018 Pinot Noir gets a glowing report. Click here to read.
Gourmet Traveller Wine - Feb/March 2021 edition - Top 100 New Releases features the 2016 Cri de Coeur Savagnin and the 2019 Cri de Coeur Chardonnay each receiving five stars and 95 points. Click here to read about these and other top wines.
And finally, on a more general level, we got a great mention in Richard Cornish's article in The Age on seated wine tastings - see here.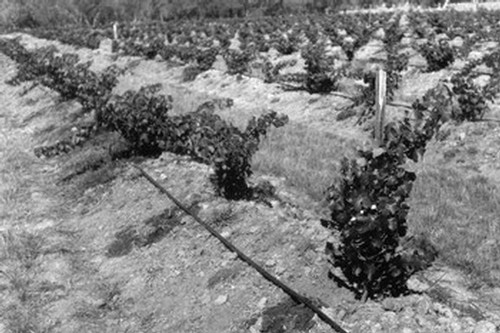 When Garry and Margaret Crittenden first started talking about pinot noir in the early 1980s, a pattern of confusion quickly emerged. 'Pinot what?' was the typical response among local friends and acquaintances. Likewise, many were baffled by the Crittendens' decision to plant vines – of any kind – in the Mornington Peninsula, a region with little wine cred at the time.....
Click here to read this recent article found in MINDFOOD Magazine, written by Kate Symons.