From a young age, growing up in the Crittenden household, my brother Rollo and I were subject to many a dinner party. It was the eighties and the raucous laughter would waft up the stairs. Sunday morning would see us fossicking through the debris, ever hopeful we'd uncover an unnoticed after dinner mint. Perhaps you can relate. Mum, Margaret Crittenden, was known for the amazing food she was able to whip up in the kitchen whilst the wine Dad was making from his newly planted vines would complement the dishes beautifully. The perfect team.
Perhaps that's why, 35 years on, events and dinners at Crittenden Estate are such an important part of what we do. Rollo and I, having grown up with it, simply love to entertain. Many appreciate the emotive influence that food and wine has in our lives. Often shared with those we love it has the power to evoke an array of senses.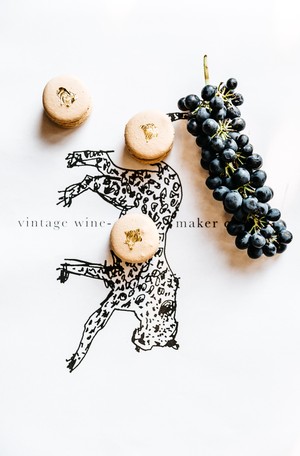 On March 16th, guests were treated to an event that surmises all that we do here at Crittenden – create an amazing experience for our guests. As part of The Melbourne Food and Wine Festival we teamed up with Guy Mirabella from ShopAte in Mount Eliza to create not just a dinner but an experience for those who attended. We called it The Cook and The Winemaker.
Guy and his food is an institution on the Peninsula. His cooking is superb. But more than that, Guy is creative and artistic; evident in the food he prepares. We knew he would be the perfect partner to take this dinner to the next level.
In the thick of harvest guests were able to witness vintage in real time. The evening commenced in the winery with a cocktail made from local Bass & Flinders gin along with Pinot Noir "grape must", fresh from this year's crush.
Developing relationships is fundamental between nature, the winemaker and the cook. These threads were entwined on the night and guests were treated to an artistic and sensory feast. Music, chosen by Guy, introduced each course and menus were quirkily crunched in a ball at place settings. The wine was carefully matched and flowed in abundance; nine premium wines, three of these sneak peaks into wines not yet released.
Events at Crittenden are an important part of what we do, although they are but one component of the experiences those who are a part of the broader Crittenden family can enjoy. Perhaps after reading this you're lamenting that you missed out. Please don't, there will be more. Stay tuned to our website to keep up to date with the events that we do here and in the meantime, come and enjoy some of the other experiences on offer at Crittenden. Our custom built Wine Centre offers seated tastings in comfort where you can discover the vast array of styles we offer. This, we believe, is an experience in and of itself. The Crittenden Wine Centre is open daily from 10:30 until 4:30 and we look forward to welcoming you.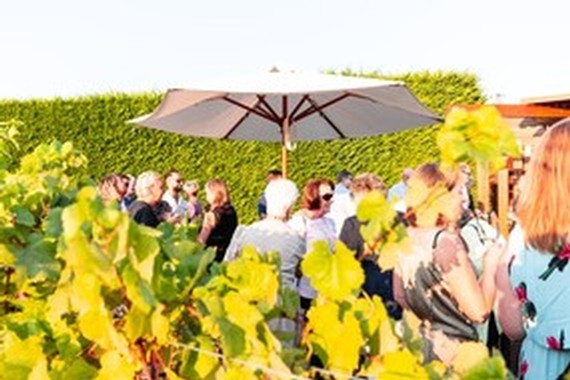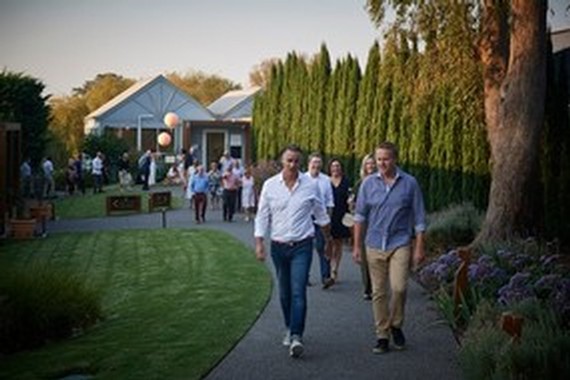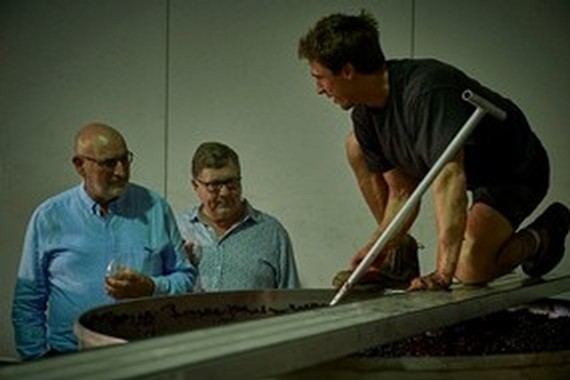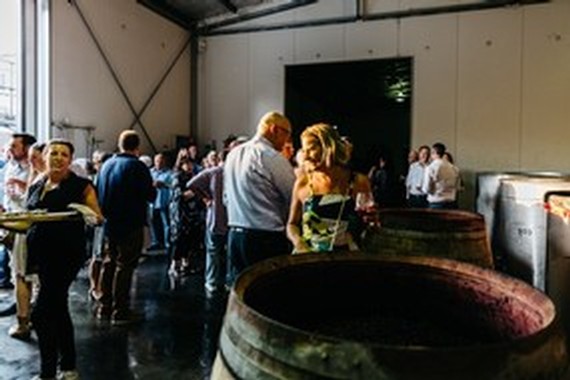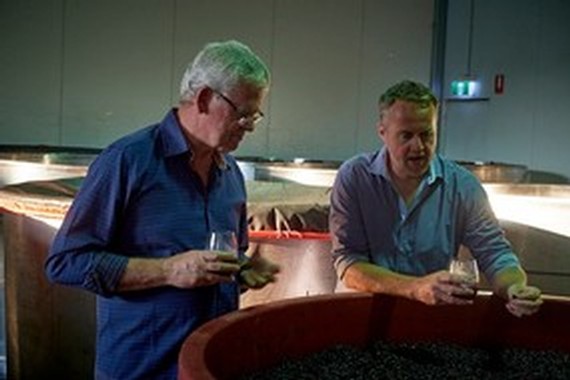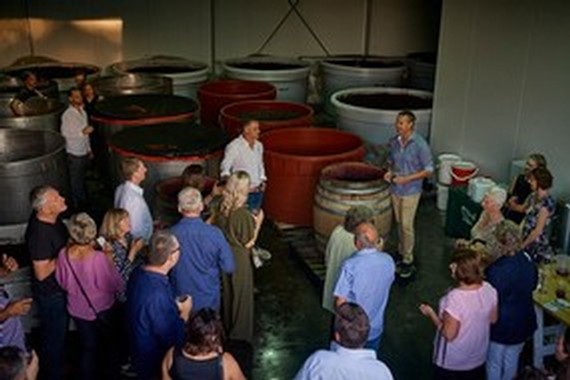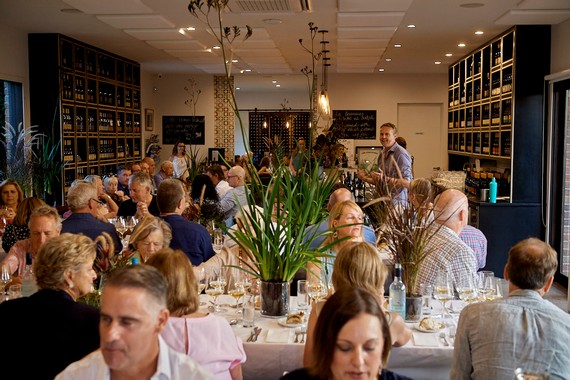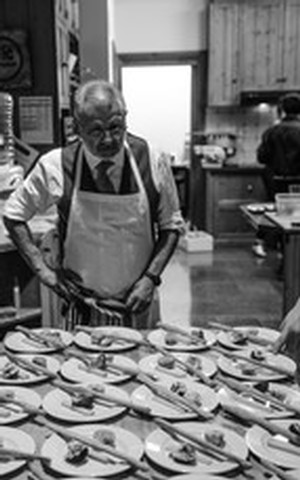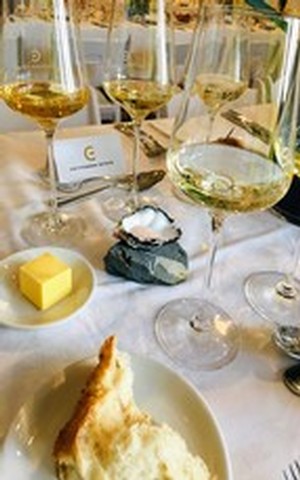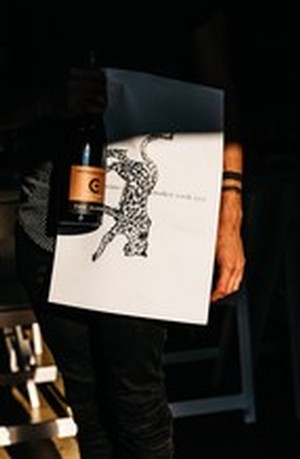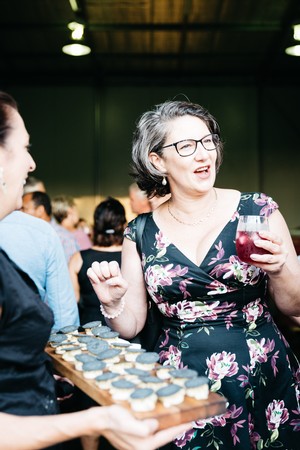 The esteemed wine writer Max Allen has written an article on Garry Crittenden's feature wine "The Big Chair" in the Australian Financial Review. Click here to read.
Have you taken flight on The Eagle at Arthurs Seat yet? Indulged your senses at our onsite accommodation Lakeside Villas at Crittenden Estate? Combine the two along with a VIP Wine Experience here at The Crittenden Wine Centre and ensure that your stay on the Peninsula is one that refreshes all of your senses....
The package for two includes:
* 2 nights accommodation in a luxury Lakeside Villa.
* Bottle of Crittenden sparkling wine chilled on arrival.
* VIP Wine tasting for 2 people in the award winning Crittenden Wine Centre Breakfast hamper with locally sourced Peninsula produce.
* Locally produced 'olieve & olie' organic skin products gift hamper.
* Return flight for two adults on The Eagle at Arthurs Seat.
Mid week 2 night stay - $720 per couple, Weekend stay - $1020 per couple. Not available from 24 July - 4 August due to maintenance works on The Eagle. Click here for more details.
Wallara is an innovative, sector leading support service based in Melbourne's south-east suburbs. Their official website is www.wallara.com.au. A dinner and Auction night on the 23rd of March is to raise funds to assist with this wonderful organisation's efforts to assist those in our community who have a disability "live the life they want to lead". We are proudly donating all wine for the evening. Tickets for the evening are $295 but have unfortunately sold out.
Measured against 34 premium Mornington Peninsula Pinot Noirs Crittenden Estate's 2015 The Zumma Pinot Noir was awarded gold at the Mornington Peninsula Vigneron's Association Wine Show Pinot Noir 2015 class and was the second highest scoring wine receiving 96 points out of a possible 100.
This wine is available to Wine Alliance members only prior to its official release. Click here if you are a member and wish to purhcase, then ensure you log in wtih your member username and password.
Hosted in the barrel hall of the winery this invitation is extended to Wine Alliance Members* and for $50pp* is fully inclusive of:
- Aussie-smoked, American-style BBQ prepared by Red Gum BBQ
- New release wines; Zumma Savagnin and the pinnacle of our range Cri de Coeur Pinot Noir
- A live demonstration of Verjus production (every member gets to take a bottle home with them)
- Special event pricing for all wines purchased to take home on the day (wines to accompany lunch are included in the $50)
*Please note this event is for Wine Alliance Members and their guests only. For more information on how to become a member please contact the Wine Centre on 03 5987 3800.
The 2016 VIC100 (sponsored by The Herald Sun) features wines from across 18 regions and more than 25 varieties – a reflection of the class, range and ability of our state's winemakers.
VIC100 Head Judge and Curator Nick Stock said that the outstanding quality of the wines submitted, and the razor sharp palates of the experienced judges, had resulted in an outstanding collection of wines for the 2016 VIC100.
2016 judges, and their discerning palates, were:
Chris Crawford, Crown General Manager, Beverage
Dan Buckle, Domaine Chandon Senior Winemaker
Lisa Jenkins, Mac Forbes Sales and Brand Manager
Simon Steele, Medhurst Wines Winemaker
Steve Webber, De Bortoli Yarra Valley Winemaker
Tessa Brown, Vignerons Schmolzer and Brown Winemaker.
We were delighted that The Zumma 2015 Chardonnay was included as one of Victoria's top 100 in 2016. It is not yet released to purchase but please stay tuned or email to register your interest: zoe@crittendenwines.com.au