More and more, we are getting asked from our customers, is your wine vegan friendly? To make it a little easier to determine, here is a list below of all our current Vegan friendly wines.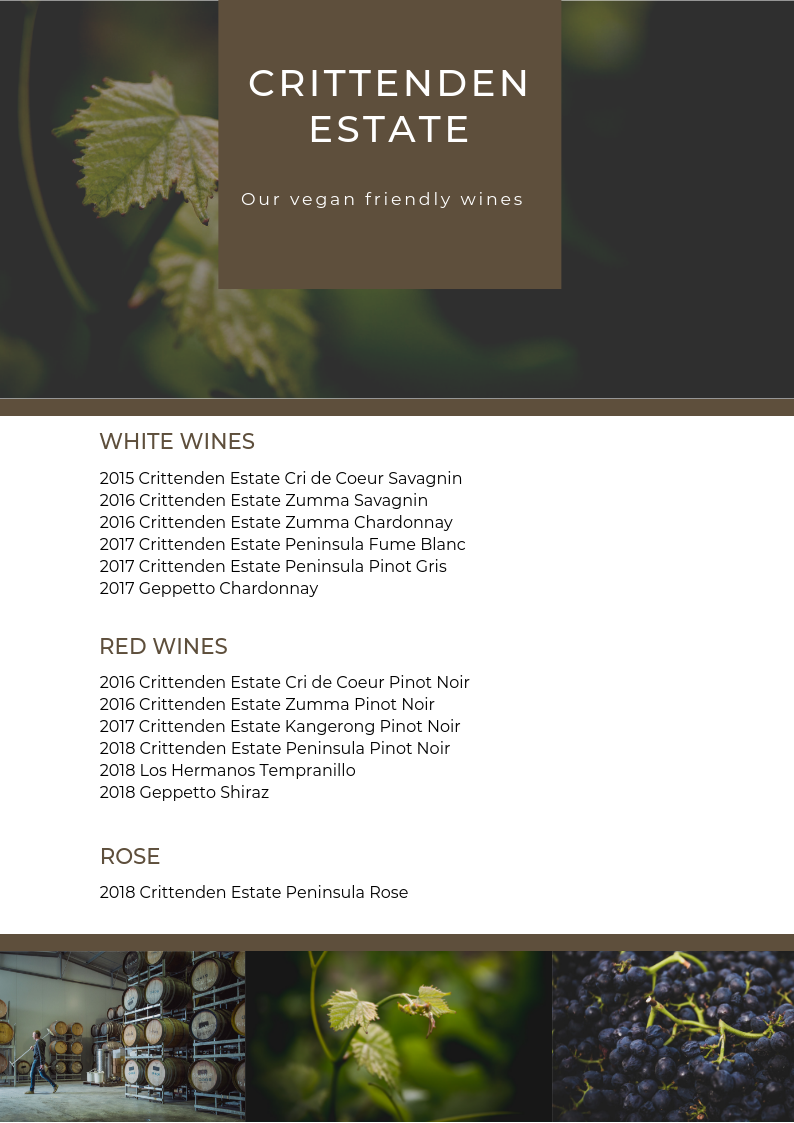 Chardonnay continues to hold a special place among Australian wine lovers, and remains the nation's top white variety, second overall behind Shiraz.
The Crittenden family have been making Chardonnay on the Mornington Peninsula for 35 years. As you enter the estate, you drive past the vines that were planted by the family back in 1982. These vines are some of the oldest you'll find in the region.
Chardonnay is one of those wonderful grape varieties that allows for interpretive winemaking techniques. Its versatility means it's almost like giving a winemaker a blank canvas to create a Chardonnay to their taste and style. A Chardonnay made in the Napa Valley would most likely taste completely different to one made on the Mornington Peninsula. Perhaps surprisingly though, two wineries in the same region could also produce Chardonnays that taste completely different depending on each winemaker's preferred style, taste and techniques.
Crittenden Estate creates several different Chardonnays from the original family plantings and also with grapes sourced from other local growers. All of these are hand harvested and whole bunch pressed, however the nose and palate characteristics vary from wine to wine.
One of our premium Chardonnays, 'The Zumma' is traditional blend from the oldest plantings on our vineyard. It's a rich and complex wine that retains a level of finesse due to the Mornington Peninsula's cool climate. On the nose you'll find lemon zest and fig with almond notes providing savouriness to the palate.
The 'Kangerong' Chardonnay, also from the home vineyard, is a blend of 3 individual blocks ranging in vine age and aspect. Its aroma shows more robust characters of white stone fruit and citrus whilst still retaining a beautiful core of vibrant acid which is again attributable to the cooling effect of the region's maritime influences.
Chardonnay is one of the many examples of how a wine can take you on a journey you didn't expect. We have a lot of people who say to us, "Oh I'm not a Chardonnay drinker". They then taste and compare a few of the different Chardonnays we have in our wine centre and discover it's a variety they enjoy after all - they just preferred one over another. Perhaps it was a more rich or complex style versus those that have more acidity or fruit drive. That's the advantage of the Crittenden Wine Centre tasting experience, you're able to compare wines and styles and no doubt discover at least a few wines that suit your personal palate.
If it's been a while since you've tasted a Chardonnay, why not come and discover how the variety may have changed from what you last remember...
.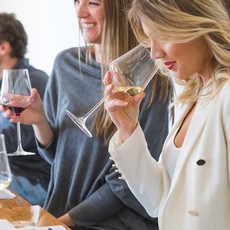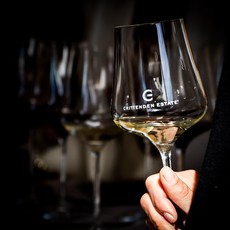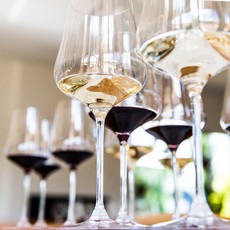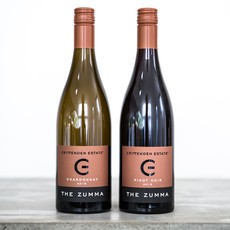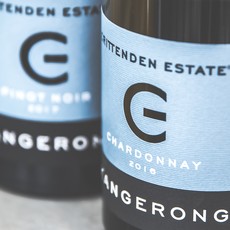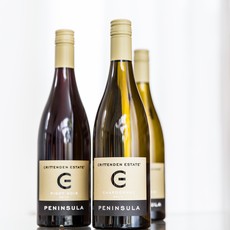 In 1992 I made my first pilgrimage to Piemonte in Northern Italy in search of the Holy Grail [aka Nebbiolo] along with the lesser luminaries Barbera and Dolcetto.I'd also heard and read about a white wine variety local to the region called arneis but I'd never seen or tasted one in Australia.
While there, I was delighted to taste many fine examples of the 3 reds but try as I might, couldn't locate the elusive arneis.
The repeated response to my enquires was a sort of blank indifference with the advice "you want to try our Piemonte white wine then look for cortese"
Late in my 7 day visit I did locate a bottle in a restaurant in La Morra. I recall enjoying it then forgetting about it; that was that.
Fast forward three years…
In the spring of 1995 I was invited to present our range of Italian varietals at a tasting for the Wine Science students in Adelaide University.
As I was leaving the tasting I was approached by a middle aged man who said "I'm not a student [ obviously ] but I heard you were coming to town so I gate crashed the party"
"I'm the manager of the vine improvement society at Nuriootpa in the Barossa Valley; have you ever heard of an Italian variety called arneis?" I said I had, to which he asked if I had a home for 500 vines.
It turned out that about 3 years earlier he had been approached by a local [ Barossa ] grower who requested he import, quarantine then supply him with arneis stock.
This he duly did.
When he contacted the grower in 1995 to say his vines were ready the grower sheepishly told him he had planted the patch with something else, and no longer needed them.
How there could be such a glaringly poor communication trail I don't know.
On the spur of the moment I agreed to buy all 500 vines which were duly shipped over to Dromana beautifully uniform and about a metre high trained and staked up in 6 inch pots.
I planted them out and got a small first crop in 1997. At the time we claimed to be the first people in Australia and maybe even the Southern Hemisphere to plant the variety.
We made arneis for nigh on 20 years with varying degrees of success in sales and marketing, but time and seeming indifference to this lovely wine have worn us down.
We have grafted the bulk over to Chardonnay and I personally have made what will be our last vintage in 2018.
Open and read Garry's 'Endangered' wine a family project which tells the story of "ENDANGERED" : our arneis and turtle colonies along Australia's East coast, a loose connection I agree.
This is mainly a human interest story more to do with the passion of a child on a mission, but that said the wine is bloody nice as well.
We have only 80 dozen for sale primarily at cellar door, so if you're interested in trying the last of my arneis, I suggest not waiting too long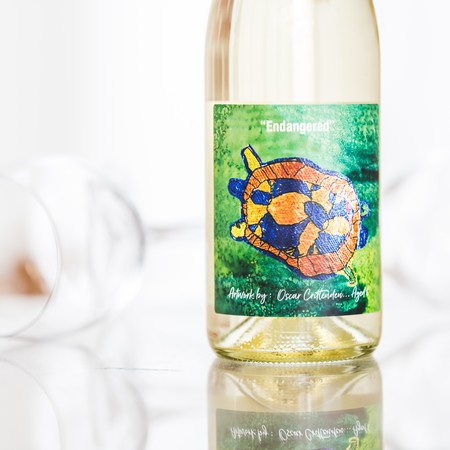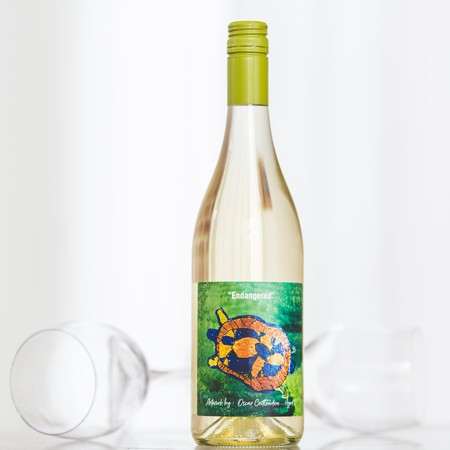 It would be fair to assume that Italian grape varieties and sea turtles don't have a lot in common. But for Garry's latest wine 'Endangered' this is not the case.
In 1995 when he saw Italy's Arneis becoming forgotten, he planted the Piemontese variety on the estate, the first vineyard in the Southern Hemisphere to do so we believe. 2018 is tthe final vintage of his Arneis as the vines are now grafted to Chardonnay.

Fast forward a little from 1995..While Garry and his grandson Oscar were watching a video "Straw no More"(Google Molly Steer), Oscar decided to help the sea turtles by campaigning to abolish the use of plastic straws; even writing to McDonalds to fight for the cause.

Oscar had given Garry a picture of the turtles he'd drawn at school. Seeing synergies between the two plights, Garry decided to use Oscar's picture as the label for his latest, and final, Arneis release. A lovely culmination between the two projects.

To further support Oscar's cause, Garry is personally donating $20 for every case of Endangered wine sold to a Turtle Rehabilitation Centre in Cairns.

Garry's 'Endangered' Arneis is available for tasting and purchase in our wine centre, however with only a small quantity produced, we suggest not waiting too long...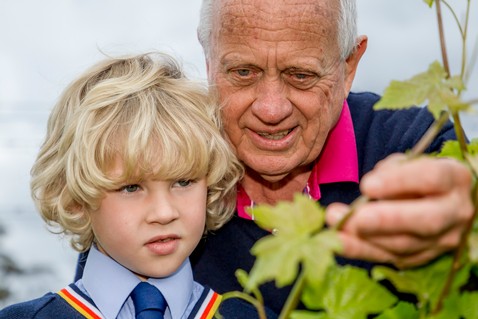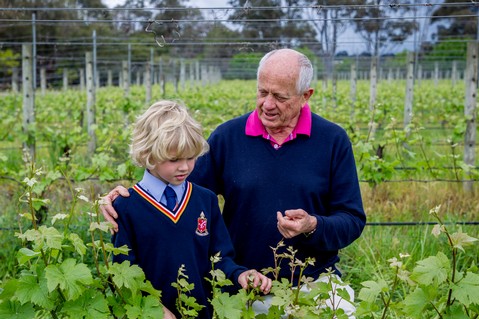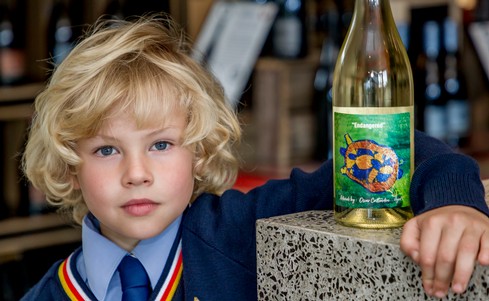 Images supplied my Mornington Peninsula Essence Magazine, images by Yanni
Looking for the perfect aperitif before your next dinner with friends? Bring a touch of Spain to your dinner and get everyone talking..
This Crittenden Family recipe is a great way to use our Saludos. We served it to guests at our recent Pre Vintage BBQ and it was a huge hit.
So here's the recipe...
Pour into a glass:
100mls 2017 Los Hermanos Saludos
30mls Aperol (about a shot)
Build on Ice
Top with a little tonic water and garnish with a sprig of mint and slice of orange. Perfect.
The Saludos Spritzers were a definite success at our Pre-Vintage BBQ event, empty glasses everywhere!
The Crittenden Estate Wine Centre was recently awarded Silver at the Victorian Tourism Awards in the category of Tourism Wineries, Distilleries and Breweries.
For a business that prides itself on not only high-quality wines but a high-quality visitor experience as well, we were thrilled to win silver at these state awards.
The Crittenden team were proud to be amongst an amazing array of businesses in this category including Bright Brewery, a very deserving winner of the gold, and Mornington Peninsula Brewery who were awarded Bronze. Special mention of course to the other finalists in the category, Little Creatures Geelong and Sedona Estate.
Reflecting the complete visitor experience at Crittenden Estate, it was a wonderful achievement that our Lakeside Villas at Crittenden Estate were also awarded Silver in the category of Self Contained Accommodation.
The Victorian Tourism Awards represent an industry framework for peer recognition which fosters a culture for business development excellence and innovation.
They present an invaluable benchmarking opportunity, looking at all elements of a business from Marketing, Sustainability, Business and Community engagement.
The award is a credit to the Crittenden Estate team and the amazing work that they do not only within the Wine Centre but with the broader wine industry, tourism industry and community as a whole.
The Crittenden Wine Centre is open 7 days per week, 10.30 - 4.30pm providing seated wine tastings for guests to enjoy.
Each year the Mornington Peninsula Regional Tourism legend award recognises the outstanding contribution by an individual to the Mornington Peninsula tourism industry.
Last night we were honoured to learn it had been awarded to Garry Crittenden.
Announced at Moonah Links golf course by last year's recipient, Max Paganoni from Max's at Red Hill Estate, the award was presented to Garry in front of industry colleagues and the State Minister for Tourism, The Hon John Eren MP.
Over the years Garry has served on many industry and tourism bodies at a regional, state and federal level, always taking a broad view of the importance of industry cooperation.
A major driver and strategist for tourism growth for over 25 years, he played a lead role in the very first umbrella-peninsula tourism group when he headed up the Mornington Peninsula Tourism Forum. "It's fair to say that in the years that MPTF was in place, it catapulted us from a sleepy backwater of holiday homes for the rich, to a must visit year-round destination, helped in no small part by the burgeoning wine industry." Garry said.
Garry has always recognised the importance of tourism and engaging the customer. It was 1992, when we opened our first official cellar door and with it the first winery café on the Peninsula. It was early days, but Garry and Margaret recognised the importance of pairing a food and wine experience and helping to promote the Peninsula as a food and wine destination.
Garry said, "It's wonderful to see how the destination has grown and evolved over those years The Mornington Peninsula is now recognised nationally as a premium food and wine destination."
In his acceptance speech, Garry acknowledged the work and innovation of his wife Margaret in establishing the restaurant and Cellar Door at Crittenden Estate, "While I was at a wine tasting event in London for Australia Day, showcasing Australian wine, unbeknown to me, Margaret was at home working with draftsman and creating the concept for what our food and wine experience was to become. This award is a reflection of Margaret's contribution, just as much as it is mine."
In 2012, Garry was inducted as a Melbourne Food and Wine Festival Legend. This was recognising his pioneering work introducing new Italian grape varietals to Victoria, for his commitment to the development of the Mornington Peninsula wine region and inspiring many Australian winemakers.
They say all things happen for a reason, which is perhaps why one of the Australian wine industry's biggest mix ups, has led to one of Crittenden Estate's most celebrated successes.
At the Australian Alternative Varieties Wine Show held on November 8 - 11, Crittenden Estate's 2013 Cri de Coeur Savagnin won the trophy for best French Varietal and then went on to win the trophy for best White Wine of show.
Regarded by the industry as one of the best wine show's in the country, The Australian Alternative Varieties Wine Show (AAVWS) is a forum for wines that fall outside the mainstream. The show had more than 800 wines entered, made by 226 different producers, grown in 66 unique wine regions. Throughout the event, over 100 different grape varieties were tasted.
So how did this success come to be?
In 2008 many Australian vignerons, including Crittenden Estate, inadvertently planted Savagnin in the belief they were planting the Spanish variety Albarińo. However, upon a visit by France's top vine identifier, Jean-Michael Boursiquot, the mistake was realised.
Whilst many winemakers attempted to graft vines, or even rip them out altogether, Crittenden Estate turned its focus to the home of Savagnin, the Jura region in France, and began ageing their tiny production under a yeast flor or 'voile' to add a nutty, oxidative quality to the wine. And so began a journey of education, perspiration and frustration, which has ultimately resulted in this highly acclaimed wine. A Cri De Coeur (cry of the heart) if ever there was one!
With the first vintage produced in 2011, Winemaker Rollo Crittenden has continued to evolve the wine making technique of this Jura style wine for the 2013 vintage.
Rollo said, "We never could have hoped to make such a highly regarded and now awarded wine when we embarked on this project. At first, we were just trying to salvage a bad situation and have a little fun along the way. It goes without saying that I am delighted to receive these awards for a wine that ultimately started as a viticultural mistake – especially from a wine show that I hold in such high regard."
Apart from these AAVWS awards, industry experts have also shared their praises for Crittenden Estate's 2013 Savagnin
"This wine is a triumph. A few Australian winemakers have attempted the style but Crittenden Estate has absolute­ly nailed it… it is one of the most intriguing and captivating wines I've tried this year". Dave Brookes, The Adelaide Review, August 7th 2017
"The second release of this vin jaune-inspired white wine - savagnin aged for years in barrel under a layer of flor yeast - is even more outstanding than the first: gorgeous nuttiness and tangy complexity." Max Allen, Gourmet Traveller, June 2017
"This has been so anticipated by me I nearly wet my pants opening the carton. Then it got lost in a blind line up of 'other whites' but so easily found. Smelling it makes me want to take a big gulp of it. Crittenden are the only people in Australia really, truly, taking their bounty of savag­nin for table wines seriously". Mike Bennie, winefront.com.au, 17 May 2017
Crittenden Estate recently hosted it's annual Wine Alliance Spring Garden Party. An event exclusively for our Wine Alliance Club members, guests were able to enjoy a wide range of Crittenden Wines beautifully paired with Indonesian fare from Andrew Grinter's new venture Social in Blairgowrie.
Thank you to all who joined us and we look forward to doing it all again next year!
Here is a little video from the day
The vineyard has come to life in the past few weeks signalling the start of the growing season. A healthy cover crop can be found in the mid rows of the vineyard, with broad beans and snow peas amongst some of the crops. This will provide essential nitrogen for the vines along with plenty of options for spring salads and side dishes for the dinner table.
Work in the winery has been steady over winter. Our estate Chardonnay and Pinot Noir are developing nicely in barrel, where they will spend a few more months before blending and preparing for bottle. In the meantime we are preparing the 2017 Peninsula range of wines due for bottling in November. The core Peninsula range will be joined this year by a new Peninsula Rosé made entirely from Pinot Noir sourced from Main Ridge.
So far the wines are showing great promise. The whites are defined by great acidity, freshness and balance with the reds showing elegant fruit expression and fine detail. Drinkability will be a key feature of the 2017's but they will cellar well if you can resist the temptation.
Matt Campbell, Assistant winemaker and winery manager